In our experience, the most successful team building events always involve three things: properly planned out goals, an overall theme or idea, and a LOT of fun! If you're not sure what kind of event might work for your group, let us clue you in on a little secret. When it comes to team building, art projects always include these three magical little factors. And that is why they are some of our favorites to include during our events!
Why Choose Art for Team Building?
What makes art projects so much for team building activities is that they are something that everyone can participate in. It doesn't matter if you consider yourself a new-age Pablo Picasso or if you think you can't even draw a stick person. The various skill levels that individuals bring to the table are actually what make these events SO MUCH FUN! One team member may be painting the next Mona Lisa while the team member sitting next to them is cracking up in laughter because their portrait looks like a potato.
Another reason art projects make for amazing team building activities is because there are so many options to choose from. Maybe painting doesn't sound like it will be a fun time for your group. You can try woodwork, sewing, drawing, sand art, knitting, or glass blowing instead! And the list doesn't end there. The opportunities for fun are essentially endless.
How to Execute an Art-Inspired Team Building Activity
The steps in planning and executing an art team building event are pretty similar to any other event you might plan.
What's the end goal? First, you'll want to decide what the end-goal of your event will be. What is the purpose of gathering everyone together? Of course, you are looking to work together towards a common goal in order to exercise and strengthen your team building muscles. But what's a good way to get there? That's what we are the experts in figuring out!
Choose the type of activity you want to host. What works for one group may not work for another. It will really depend on the interests and the skillset of the individuals within your group. You don't have to choose an activity that everyone LOVES. It will be super hard to find one single activity that everyone in your group enjoys, anyway. Not to worry though, our job here at Team Building Unlimited is to make sure that every single person enjoys and has fun at your event.
Create the guest list. Next, make a list of guests who will be invited to the event. Will it be the entire office? Just the team members from your department? Only upper-level management? Depending upon your goal and the activity you choose, your event may be limited in how many people are able to participate. Another thing to keep in mind is that some art projects may require a lot of supplies and/or a lot of space to complete. If this is something you are concerned about, consider breaking your guest list out into groups! These groups will work together to complete one project together, rather than create their own individual masterpieces.
Plan out the supplies you'll need. Once you have your art project decided on, along with a finalized (or almost finalized) guest list, you will want to plan out the supplies that you will need for the project. This will of course vary depending on what project you have chosen for your team to complete. If you are going to be painting, you will definitely want to look into canvases, paints, and paintbrushes. Some other useful tools might include paint palettes, water cups for cleaning off paintbrushes, and lots of newspaper to protect your working station. If you are going to be working with wood, you will need saws, hammers, screws, nails, sandpaper, and wood glue. The list goes on!
Figure out the logistics! Once you have all of the supplies that you need for your event, it's time to start planning out the logistics. How long will your art project take? Who, if anyone, will lead the team in completing the project? Who will be in charge of handing out the supplies? Who will stay after to help clean up the work station? This is where we come in very handy!
At Team Building Unlimited, we can help you to map out the space you will need for your team to work, as well as figure out how much time you will need to complete the project. Along with all of that, we will also completely HOST your event – from start to finish! This is the perfect way to ensure that not only will your team have a blast, but you will too… and you won't even have to lift a finger!
21 Team Building Art Project Ideas
So, you are set on hosting an art event for your group, and now you're on the hunt for team building activities that will be both engaging and entertaining. As experts in the team building industry, we have truly seen it all! Check out our list of 21 art project ideas below to find something that may just spark your interest!
Painting : One of the most classic (and most fun) art team building activities is painting. Grab your canvases, your paintbrushes, and your very best paints, and get ready to create something that may just be worthy of hanging up on that empty wall in your office! Paint & Sip activities have become increasingly popular over the past few years, and it's for a good reason. You won't have to worry too much about your artistic skills when you're sipping on a great glass of wine as your instructor walks you through the process!
Drawing : Drawing is another classic. Leave the paints behind and sign your group up for an instructional drawing class. You can learn how to draw realistic items, landscapes, or even venture into portraits if you're feeling like you are up for the challenge.
Sewing : Have any up-and-coming fashion designers in your group? Sewing and fashion design is an interesting and unique idea if you want to do something artistic without going with the classics. Don't have many fashionistas in your group? You can focus on sewing something different and perhaps more practical during your event, like a tote bag, a pillow case, or a change purse.
Woodworking :  Woodworking is a great team building activity for those who want to be a little more hands-on. This type of project can require a lot of focus and concentration, so it's perfect if you are looking to break your team out of their everyday routine. You can have your team build exciting projects, like bird houses or jewelry boxes, or you can have them build something that can be useful right in the office – like a pencil holder!
Pottery : Pottery is another art form that can be easily tailored to fit your team. If you have a team of sculptors or even just a team that is interested in learning the art of the pottery wheel, then this may be the perfect team building activity for them! On the other hand, if you have a team that is more into painting and drawing, you can host an event where team members won't create their own pottery, however, they will be able to paint and design an already-sculpted piece!
Glassblowing : This activity is definitely on the more advanced side, but it can be a lot of fun for those who are up for the challenge. Glassblowing is perfect if you want to add a little bit of excitement to your team building event. Team members will have the chance to create their very own glass or bowl as they are instructed to blow through a metal pipe to inflate hot glass with colors of their choosing!
Jewelry Making : Jewelry making is a great choice if you want something that can be completed relatively quickly and doesn't require any prior art experience. This is also a great choice for team building because it is relatively easy to divide the tasks among team members and does not require a lot of prep work or supplies to ensure that everyone is able to make their own piece. It can be as simple as getting some thread and some beads and allowing your team members to create their very own bracelet or necklace!
Scrapbooking : If you are looking for a team building art project that is a little more low-key, scrapbooking may be the perfect choice. This activity can be completed relatively quickly and doesn't require any prior art experience. Team members can bring in photos that mean a lot to them and create their very own scrapbooks to hold their memories forever. Another great idea is to have the team work on one large scrapbook to be kept in the office! A memory like this one will be passed down for years to come.
Knitting : No matter what you may think about knitting, it is not easy! Learning to knit definitely takes some practice, and what better way to learn than with your team by your side? There are so many cool projects that participants can make. Learn to knit a hat, a scarf, some mittens, or maybe just a small baby blanket to keep things simple the first time around. The opportunities are endless!
Sculpting : Similar to pottery, sculpting will require team members to get dirty and use their hands. Sculpting, however, requires an extra level of creativity as participants will have to do a bit more than spin pottery on a wheel. They'll have to design and create a sculpture of their choosing. To make this a bit easier, try booking an instructional class for your group.
Quilting : Quilting is a very laid back and artistic activity. One of the best parts about quilting is that the end product is often one with tons of sentimental value. You can execute this activity at an extremely low cost by having each team make a quilt square out of old fabric scraps. To make the quilt even more sentimental, invite your team members to bring in old t-shirts, sweatshirts, or blankets that have a lot of meaning to them. They can use these items to sew together and make a beautiful quilt that will last for years and years to come.
Photo booth : Another fun form of art that your group can explore is photography. Collect a couple cameras or, for an even lower cost event, have team members take photos with their smartphones. You can set up a fun photo booth or photoshoot area with different props to choose from. Individuals can have fun with this one at their own pace, plus they'll have the photos to show for it!
Mask making : Making fun masks is one of the coolest ways to allow your team to show off their artistic sides. Invite everyone to make their own super hero masks, animal masks, decorative Mardi Gras masks, or whatever their artsy minds can come up with! You can make this event super easy by having the team make their masks out of simple supplies like paper and string. Or, you can take this to the next level by having the team work on fancy Papier-mâché masks that they'll have to sculpt and then decorate. Either way, this event idea is super fun as it allows everyone to show another side to themselves through art!
Tie dyeing :  Tie dying is another art project that is perfect for team building. It is simple, can be done with a wide range of ages, and the results are always unique. All you'll need are the dyes, buckets, rubber bands, and some plain white t-shirts to get started. To make tie dyeing even more fun, consider teaming up with another group or company and have a dye-off!
Tatting : Tatting is a lesser-known art form, but it is definitely one that team members will enjoy. This activity can be completed relatively quickly, making it the perfect choice for a team building event. Participants will learn how to make delicate lace with a shuttle and thread. The end product is always beautiful, so team members can feel proud of their unique work.
Beading :  The best part about beading is that participants will have the opportunity to create some really beautiful pieces that they can bring home and show off. Beading is perfect for groups who want to work on a project together. All you'll need are some beads, string, and a few simple tools. You can have team members make necklaces, bracelets, earrings, or whatever else they can dream up!
Candle making :  Candle making is an art form that has been starting to become more and more popular. During this event, team members will have the opportunity to create something beautiful that they can use or give as a gift. All you'll need for this project are some candles, wax, scents, and dyes. You can get creative with the colors and scents that you use to make your candles unique. This is a perfect event for team members who want to take their time and create something special.
Poetry : If you're looking for a team building activity that is a little more low key, consider poetry. Poetry can be written by individuals or in groups, making it perfect for team building. You can choose a specific topic for the poems or have team members write about whatever they feel inspired by. This is a great event for team members who want to express themselves in a creative way without having to make a mess or get their hands dirty.
Soap making :  Soap making is a fun team building event that results in a useful product. Team members will be able to make their own soap using simple ingredients and tools. Not only is this event creative and fun, but it is also a great way to learn about the chemistry that goes into making the soap products that we are all familiar with and use every day.
Chocolate making :  Chocolate making is a team building event that is perfect for those who love sweet treats. This event is a little more involved than some of the others on this list, but it is definitely worth the effort. Team members will be able to make their own chocolate from scratch, and they will get to customize it with all sorts of flavors and toppings.
Artsy Team Building Activities Hosted by Team Building Unlimited
Art mural project.
Work together to create a beautiful piece of art with Art Mural Project : We've figured out the perfect way to bring the two most fun forms of "WORK" together… artwork and teamwork! Our Art Mural event is not an individual project. Instead, team members must work together to create one cohesive mural where all the pieces fit together to create a gorgeous piece of art work. You'll definitely want to hang this one up in the office to commemorate your group's hard work! This event lasts 1-2 hours and requires a group that is between 6 and 35 people.
Channel your inner cake decorator with Cake Wars : Find out who the ultimate cake boss is within your team! During our super-popular Cake Wars event, team members will have to decorate their cakes using design, colors, themes, and presentation. We make this event extra fun by adding in mini-challenges that allow teams to get extra decorations that they can use on their cake. This event lasts 1-2 hours and requires a group that is between 10 and 200 people.
Totally Board
Decorate skateboards for a good cause with Totally Board : Our Totally Board event is one of the most fun and unique ways to give back to your local community. Teams will have the opportunity to completely build and decorate skateboards that will then be donated to underprivileged kids who live locally. We have designed this event so that teams and the kids themselves can meet up and work together to decorate their boards and helmets to their liking, but it can also be done without the children present. This event lasts 1-2 hours and requires a group that is between 10 and 200 people.
Comfy Covers
Try your hand at blanket making with Comfy Covers : Comfy Covers is the perfect event to choose if you're looking for something that will be relatively easy, while still incorporating art and creativity. The best part of all? Your group will be giving back to the community in a major way when choosing this event. Teams will have the opportunity to create micro-fleece tie blankets that will later be given to homeless individuals living right within their community. This event lasts 1-2 hours and requires a group between 10 and 200 people.
You've Got Talent
Show off your hidden talents with You've Got Talent : Painting and drawing not your favorite way to create art? Perhaps your hidden talent is in singing, dancing, playing an instrument, or reading poetry. Give everyone in your group the chance to take part in their favorite aspects of art of all by hosting a talent show with us! When hosting the You've Got Talent event, our energetic hosts will encourage everyone to get up and participate. This event lasts 1-2 hours and requires a group between 25 and 500 people.
Chocolate Challenge
Build a structure made of chocolate with Chocolate Challenge : Now this is an idea you surely haven't thought of before! Chocolate Challenge involves participants using various pieces of chocolate to build a structure of their choice. Will it be a tower, a bridge, a playground, a house? The choice is yours! We will even throw in some extra fun challenges that will allow teams to earn extra ingredients to use. This event lasts 1-2 hours and requires a group between 10 and 200 people.
Why Hire Team Building Unlimited for your Team Building Art Project?
The answer is simple… we will make planning and executing your event completely seamless! Not only will you not have to worry about hosting, but you also won't even have to think about the small details like coordinating projects, planning activities, and ensuring you have enough supplies for everyone.
Whether you have fully decided on which activity will make the most sense for your group or you're just not quite sure yet, we're here to help you get started!
Team Building Unlimited is proud to offer a wide variety of art team building activities that are perfect for any group! From painting and woodworking, to sewing and glass blowing, we have the perfect team building art project for you! Contact us today at 609-443-6550 and let us help you get started!
with us about your needs
Whether you want to hear more about our services, have questions, or would like to work with us to create the perfect, custom event for your company, we can't WAIT to hear from you! Fill out the form or call us at 609.443.6550 .
" * " indicates required fields
Brianna Fornaro
Brianna is passionate about bringing people together. Working in the hospitality and events industry for 10+ years has brought out her desire to plan fun and memorable events for everyone around her. She specializes in facilitating diverse events, both in person and virtual, for each client and handling stressful event situations with ease. Her perfectionist mindset and work ethic has made her a person that clients and attendees can depend on. 
Shannon Meincke
Assistant facilitator.
Shannon is a certified Elementary Teacher with a Masters in Curriculum and Instruction. She owned a performing arts school for 17 years. The most complimentary contributions to your events are her exceptional organizational and communication skills. If Shannon can get a room full of second graders to listen and have fun, your team will be effortless!
Janet O'Brien-Huff
Janet has been with Munich Reinsurance America for 30 years. She works with six companies that all require financial reports to be filed with regulators, securities moved and replaced as required by state, as well as constant reviewing of regulations to make sure we are prepared for upcoming changes as we do business in 50 states. Your invoicing needs are a piece of cake and Janet is here to make the process as easy as possible. 
Heidi Nicholson
Facilitator.
Heidi Nicholson is a Marketing and Advertising professional with over twenty years of experience directing national and global communications strategies, campaigns, and events for AT&T, Verizon Wireless, and the Interpublic Group of Advertising Companies.   During this time, Heidi designed, directed, and facilitated corporate events and promotions ranging from local charity auctions, fun-run marathons, to national media tours. She championed consumer and brand advertising campaigns as well as authored and conducted employee brand identity training at corporate global brand conferences.   More recently Heidi has applied her expertise as a Marketing Communications Consultant and a 360 Employee Talent Assessor.
Heidi's depth of experience provides her with unique leadership qualities, which inspires how she connects, engages, and interacts with people. With this, she brings a fresh and creative approach in developing compelling solutions as a team building facilitator. Her global marketing perspective affords her the ability to impart a comprehensive outlook to the venue of engaging and leading diverse audiences.  
Heidi is certified as a Literacy Volunteer of America for English as a Second Language and lives in Mendham, New Jersey with her family.   She enjoys international travel, spending time with her family, and supporting her daughter's many activities.  
Shana Lory is an executive coach and professional workshop facilitator. Her passion in life is to help people feel more alive, aligned and connected to their purpose. Shana's unique background reflects several diverse experiences coming together into a deep understanding of, and love for, humankind.
Her childhood fascination with theater, acting and performing led to an early career as a casting director where she would coach actors into giving confident auditions and steer directors to make the right choice for each role. She spent 15 years in the advertising industry studying consumer behavior to dial-in brand strategy for companies like Intel, Evian, Panasonic, and SC Johnson. Shana turned her incisive eye away from "target audiences" and toward real people, earning her coaching certificate from CTI and opening a coaching practice. Shana has found her deepest fulfillment in this latest life stage, helping individuals and teams get more out of their careers, team experiences and potential.
When not revving up clients with her energy and insight, Shana can be found dancing 5Rhythms, attending the annual Burning Man arts festival, and playing dragons with her 6-year-old daughter.

edWebinar Calendar
edWebinar Recordings
Emergent Bilingual Week
Leading by Design Series
Mental Health & Wellness Week
Science of Reading Week
Earn Free CE Certificates
edWeb K-12 State Approvals
Early Childhood Approvals
Professional Association Approvals
Communities
Create a PLC on edWeb for Your Teachers and Staff
Best Practices Guide & Framework
Case Studies: Virtual Professional Learning
2023 Professional Learning Survey
About edWeb
Advisory Board
Press Releases
Awards & Recognition
Testimonials
Partners & Sponsors
Sponsorship Opportunities
edWeb Tutorials
Frequently Asked Questions
Accessibility Information
Member Login
News & Views from edWeb
Building Student Leadership Skills with Art Activities
The SEEK™ acronym is a method that allows students to read and decode art. Using SEEK, students describe what they see, give supporting evidence, explain the artist's decisions, and describe what they already know and what else they want to know about the art. This method uses inquiry-based observation skills to determine an artist's intention and message. Jessica noted that her students recognized that they also used these "life skills" in other areas, like providing evidence in English or giving an explanation in math.
Using a viewfinder, which can be made out of a piece of cardstock with a large hole in the center, students can notice the extraordinary in everyday objects. While discussing leadership qualities, Jessica's students concluded that a leader is able to see different points of view, and that they wanted to develop this leadership skill of seeing things in new ways. They used their viewfinders to help them focus on small details of everyday items, rather than trying to focus on an entire room. "(The students) felt like they had a better eye, a better lens, when looking at ordinary things, and they saw how it tied to building up leadership skills," said Jessica.
Students can apply leadership qualities, like listening with intention, speaking with clarity and sharing responsibility, to portrait exercises. In this particular exercise, the first student describes a portrait to the second student, and the second student, who cannot see the portrait, must attempt to recreate it. In this process, the students must work together, reflect, revise, and respond effectively to one another. When given more decision-making and reflective opportunities, children become more self-aware and demonstrate significant leadership qualities.
This broadcast was hosted by edWeb.net and sponsored by Crayola .
Watch the Recording
This article was modified and published by eSchool News .
About the Presenters
Cheri Sterman, Director of Education for Crayola, helps ignite educators' creative confidence and establish creative collaborations within schools and communities. She leverages insights from having worked with educators across the country, hearing their passion for innovative teaching strategies that awaken students' voices. Her approach is to ask essential questions, spark personal epiphanies through hands-on experiences that make thinking visible, and provide reflective prompts. Cheri knows that the best solutions live within educators, and so coaches them in planning their own next steps. Cheri uses an iterative process that helps educators create, present, respond, and connect—making their voices visible. She authored the Art Builds 21st Century Learning series available on Crayola.com and articles in the annual Champion Creatively Alive Children: Principal magazine, helping schools build creative capacity and engage families in this process.
Nancy Horvat is the multi-tier support services coordinator at the Allentown Arts Academy Elementary Charter School in Allentown, PA. She also serves as a Crayola Education Consultant and coaches/manages assignments of Crayola freelance writers. Nancy holds several master's degrees in education along with a variety of certificates, including leadership and curriculum development. With over 30 years of experience in public schools, she has taught elementary through high school, in a variety of subjects. Nancy is an advocate of art-infused education and helps educators adopt this teaching strategy. Nancy is a champion of student-led project-based learning, which she believes is the most efficient use of educational time and allows for the development of independent, collaborative and creative leadership.
Jessica Lura is the director of strategic initiatives and partnerships at Bullis Charter School in Los Altos, CA. She works with students and teachers supporting their learning and helping them develop 21st century skills. A National Board Teacher and Google Certified Innovator, Jessica has taught both primary grades and middle school. Her favorite part of being an educator is sparking student curiosity so they become lifelong learners who communicate effectively, work collaboratively, think critically, and use innovative and creative approaches to solve problems.
Join the Community
Champion Creativity: The Power of Art-Infused Education is a free professional learning community that helps principals, art teachers and other teacher leaders build creative capacity schoolwide.
About the Sponsor
Art-infused education builds 21st Century skills. Crayola helps parents and educators raise creatively alive children.
Related Posts
Communication and Art Advocacy (April 28, 2015)
Literacy Draws Upon Art (March 19, 2015)
Off to a Great Start! 5 Strategies for Opening Guided Inquiry Units (September 16, 2014)
Comments are closed.
Upcoming edWebinars
Cultural competence: embracing a culture of belonging, getting older striving readers back on track: effective foundational skills instruction for 6-12, fact fluency boot camp: multiplication and division strategies; tying it all together, from k to careers: how to connect stem career pathways at every grade, key beliefs and nonnegotiables of differentiated instruction – session 3.
7 Leadership Skills Fostered in Arts Education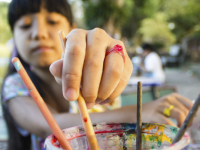 In my art classes, I have the privilege of working with students who have become fired up and eager to take on urgent issues in their artwork. Whether it's the literacy rates in this country or their classmates cleaning up after themselves on campus, the students believe that art is a great way to communicate their concerns about the world and their community.
My hope is that my school and schools elsewhere recognize this contribution and also how it demonstrates leadership potential. A question to consider is this: As educators, do we look to the arts as a way of developing student leadership?
Preparing Students for Life and Leadership
I believe that students working in the arts are given a rigorous education for developing a wide range of leadership skills. In addition to skills such as organizing and public speaking, the arts teach other skills that encourage students to take risks and help prepare them for becoming courageous leaders.
Leadership is most needed when facing a complex problem or a new experience that can't be easily quantified. Students are not exempted from the challenges faced by adults, and in their education, they learn about intractable problems such as economic inequality or global climate change. Young people also have problems that are particular to youth and their generation such as peer pressure and developing new relationships, and those challenges should be on the table as well.
We need people who have the skills and abilities to work well with others, and to step forward and lead with new ideas and initiatives. No matter the subject we teach, it's important that we support students in developing to be those necessary heroes.
Arts Education: Developing Leaders
What are the opportunities for students to become leaders? Beyond the conventional roles such as student government and team captains, leadership emerges when we encourage our students to take on big issues that have an impact on the world outside the classroom. This type of experiential education is crucial for developing leadership in our students, and it also energizes the classroom and motivates learning.
Once we encourage our students to take on big issues, we need to provide them with the skills to address those issues in a meaningful way.
The arts are a great way to teach students these leadership skills. While science and mathematics seek to quantify the world, and history and language give us the tools to understand the world from a human perspective, these disciplines are all based on rational discourses about the world as it is. We turn to the arts to help us understand and gain perspective on what remains: our emotions, our unanswerable questions, and the general mysteries of being alive.
Here are seven ways that working in the arts can give students the skills to become great leaders:
1. Creativity
While this might appear to be the most obvious skill, we should remind ourselves that creativity is not just about expression and aesthetics, but also about problem solving. While other disciplines encourage creative solutions to solving problems, the arts seek to find solutions beyond our consensual understanding of the problem, pushing against the margins of what might be provable. Artists are pioneers of inventing and testing out new ideas and sensibilities. This quality makes for ideal leadership.
2. Risk Taking
If we expect our students to be truly creative and seek out those new ideas and sensibilities, we must encourage and reward taking risks. One of the most rewarding outcomes of teaching students in the arts is that it gives them the ability and the confidence to do things that are new and unorthodox. Peer pressure doesn't go away when one becomes an adult. Great leaders, when necessary, will go against the mainstream in terms of thinking, and take the chances of having their ideas and actions ridiculed or criticized.
The arts attract students who are often marginalized because they have already experienced the challenge of being rejected or shunned. They have gone through the storm and have less fear about being different and embracing new ideas.
3. Learning to Be Yourself
One of the great challenges of being a leader is, as the saying goes, "It's lonely at the top." Students who are nurtured through the arts must ultimately turn inward and know themselves, face their demons, and ultimately discover their own potential. While we celebrate collaboration and group effort, those approaches are more successful if each person in the collaboration has gone through the solitary process of self-reflection and gaining self-knowledge.
4. Understanding the Power of Myth and Symbols
In art classes, we encourage students to work with icons, shapes, and archetypes, giving them the ability to understand how these images affect human culture. Great leaders have an understanding of how myths and symbols shape our understanding of a complex idea or sensibility that is hard to otherwise express.
This ability to tap into myth and symbology is always powerful -- and often poetic and beautiful as Martin Luther King, Jr. showed us. (It can be dangerous, too, as Hitler demonstrated.) Artists, poets, and musicians have a strong sense of what moves and shapes us, and being able to tap into this can be powerful for student leaders to learn and master.
5. Observational Skills
Great leaders have the ability to be aware of moods, attitudes, and the world around them. In arts education, we encourage our students to be keen observers. Also, it's often the case that students who are drawn to the arts are introverted yet also skilled observers. It is imperative for teachers to nurture this gift of observation and further develop it in students when necessary. We must also be able to identify, develop, and productively channel the role of the quiet influencer that our most observant students often play.
6. Project Planning
Project planning is the most pragmatic of the skills taught in arts education. Students are encouraged to consider and commit to projects that might not see fruition until weeks or sometimes months later. In addition to utilizing strategies such as backward design, goal setting, and implementing an effective process, project-planning skills develop character and fortitude in our students who know that they are in it for the long haul.
7. Collaboration and Appropriation
While no other discipline prizes originality more than the arts, our discipline knows that referencing and emulating those who have mastered their craft is part of the learning process. Learning from those who came before you also lends itself to learning and working with those around you. The idea of plagiarism or "copying" becomes less an issue, and students learn that what separates "I" from "you" is blurred if not illusory. This ability to see oneself in others, to learn and work with others, is key to understanding leadership and a skill that we should continue to encourage and build upon in our classrooms.
What are your thoughts and ideas on this post? Please share in the comments section below.
Creativity at Work delivers results
About Linda Naiman
Creativity at Work Testimonials
Creativity Workshop Photos
Creative Resilience Skills Development
Whole-Brain Creativity Workshops/Training for Innovation
Arts-based learning
Design Thinking
Collaboration & Teambuilding
Inspiring Talks On Creativity, Leadership, Art & Design Thinking
Featured Posts
Leadership Craft Leadership Art: Insights on leadership development
Leadership Craft Leadership Art provides cogent insights and observations on the theory and practice of leadership development
"Most of the practices around the  art of leadership are really about the craft of leadership," argues Steven Taylor, in his compelling book on the art and craft of leadership: "Leadership is a creative process in the same way that painting, acting, drawing or other arts are a creative process and the essence of that creative process is in the craft practice, rather than the flash of creative insight." The craft of leadership only becomes artful when it achieves mastery, but that is beside the point. The point is, achieving artistry in anything is hard work that involves developing and refining your craft. Leadership is a practice.
An excerpt from Chapter 1
Craft, Art, Creativity, and Leadership
Human beings have always been masters of craft. We make things, and some of those things we decorate to make them special. Our ancestors spent a lot of their time making things such as knives and adding complex decorations to the handles to make the knife have some meaning that was different from that of other knives. When I was a teenager, it was commonplace to add patches or embroidery or otherwise decorate your blue jeans to make them special. This creating and making special are the origins of craft and art. The Industrial Revolution consisted largely of taking traditional crafts and turning them into modern production processes by taking the variance out of the process, by breaking the process down into its component parts and making assembly lines, and by introducing machinery and automating as much of the process as possible. Our material standard of living has increased greatly as a result.
Relentless economic forces push the costs of these production processes ever downward through automation, rationalization, and outsourcing. As nearly everything that can be turned into a modern production process has been turned into one, more and more of us find ourselves working in processes that cannot be turned into such production processes— processes that require variance in the process; that require creativity, craft, and art; and that involve working with other people, reaching agreement on what to do and how to do it, and dealing with exceptions to the production processes.
One of those processes is leadership. Despite all the efforts of countless scholars, practitioners, and leadership developers to get at the essence of leadership in order to make it more effective, in order to mass- produce it, leadership remains a craft, at times an art, and always a creative effort. In the words of the leadership scholar James MacGregor Burns (From Transforming Leadership: A New Pursuit of Leadership ( 2003) :
The key distinctive role of leadership at the outset is that leaders take the initiative. They address their creative insights to potential followers, seize their attention, spark further interaction. The first act is decisive because it breaks up a static situation and establishes a relationship. It is, in every sense, a creative act.
Leadership is a creative act, in part because of the challenges that leaders face. We live in a complex and interdependent world where even agreeing on the nature of an issue is difficult. Consider the big issues of our time— energy, climate change, population pressures, distribution of wealth, species extinction, addiction to growth — that may really all be one big, interconnected challenge.  Some talk about climate change, and others respond by saying: well it's really all about carbon-based energy and we need to move to renewable energy sources.
Others say that it's really about how we produce food, that much of our carbon use comes from food production and distribution, and that we need to create (or perhaps recreate) a local and organic food system. Others argue that at the root of all of these issues is the ever-growing human population and that we have long since passed the ability of the planet to support so many people. Others say that it's not population, it's consumption, because even if population levels off as they are predicted to do sometime in the twenty-first century, we still expect our economy to grow every year, and so growth in consumption is the core issue. Still, others follow this argument further and suggest that investor capitalism has growth at its core and that we need a new system of organizing our political economy that does not require constant growth. Deep down, we recognize that there's more than a grain of truth in all of these positions and that a leader who could solve these problems would be a master of the art of leadership.
Leadership Craft Leadership Art   offers a theory of leadership as an art and craft, as well as reflective practices to help you analyze our own actions and learn how to be more effective, ethical, and artful as a leader or manager.
Try This Reflective Practice to Master the Craft of Leadership 
This work forms the basis for a programme on the leadership craft of connection we created for the Banff Centre in 2017.
About Steven S. Taylor
Steve Taylor is a professor of leadership and creativity and the head of entrepreneurship, marketing, and management at the WPI Foisie Business School. His research has been published in academic journals including  Organization Studies, Leadership Quarterly, Leadership, Academy of Management Learning and Education,   and   Journal of Management Studies . Taylor is the author of the books  Leadership Craft, Leadership Art ; You're a Genius: Using Reflective Practice to Master the Craft of Leadership  (Available on Amazon);   and  Staging organization: plays as critical commentaries on workplace life.   He is also the founding editor of the journal  Organizational Aesthetics . 
Buy Leadership Craft Leadership Art from Amazon
Updated Oct 23, 2018
Related Posts
Three Keys to Creative Resilience to Help Turn Obstacles Into Opportunities
Book Review: Creative Acts for Curious People
3 Books on Creativity to Help You Flourish in the Future at Work
How to Improve Your Powers of Observation
5 Ways to Foster Creative Leadership in the Art Room
Being an art teacher is one of the best jobs ever . Your days are full of sharing your passion for art , and you get to make cool stuff with your students. So much of what you do every day promotes creative leadership in the art room. In addition, you skillfully guide your students toward a common goal throughout the entire teaching and learning process.
Great art teachers are leaders themselves and foster those leadership characteristics within their art rooms. School can be rigid at times, but the art room is the perfect place to cultivate creativity and build leadership skills. Both will benefit your students in the long run.
What is creative leadership?
Creative leaders have a diverse set of qualities and traits . Among them include creativity, innovation, confidence, dedication, future-thinking, opportunity-focused, and risk-taking. As an art teacher, YOU are a creative leader. By guiding your students through the creative process, coaching them every step of the way toward their vision, you allow them to make creative decisions on their own. You empower them to be creative leaders.
Leadership traits connect easily with art education. Northeastern University published an article naming the Top 5 Qualities All Successful Leaders Have in Common . The article reported qualities such as emotional intelligence development ( think of SEL ), personal development and the desire to develop others , and innovation and thinking strategically for taking action. Further, leaders consider those they lead as a whole  and are culturally respectful in their communication. Based on this list, can you think of ways you are teaching and demonstrating leadership skills in your art room?
Let's take a look at 5 ways we can encourage creative leadership in our art rooms.
1. discuss the future with your students..
Effective leadership is more likely to happen when you and your students work together. According to the Center for Creative Leadership , "students need more than traditional academic skills to succeed—they need a strong sense of self and the ability to collaborate with others to meet the complex challenges of our rapidly changing world." What better place than the art room to explore students' identities , the collaboration between students, and the preparation for their futures .
2. Call your students artists.
Would you like to boost your students' confidence? Try calling them "artists" instead of "students," "kids," or "friends." Amber Kane, a former writer for AOEU and the current Director of K–12 Curriculum, wrote about how calling students "artists" impacts their growth mindset. You can learn more by clicking here .
3. Trust your students and give them ownership.
Sometimes the phrases "trust your students" and "give them ownership" can be a little scary at first. Art teachers are superheroes when it comes to creativity and planning lessons. If the entire lesson is planned on our own down to what the artwork will look like, who has all of the creative ownership? When you trust your students to make decisions about their art, it will give them more ownership with their work and in your classroom culture.
The Gradual Release of Responsibility is an instructional model to help guide you through giving your students more responsibility and ownership during the creative process. Using this model can help you increase the two traits of leadership, independence and decision-making, within your classroom.
Offering choices through differentiation is another way to increase ownership and can happen in many ways. Consider choices in materials or subjects, to work alone or with others, or which art to display in the principal's gallery . Providing flexible due dates can help as well. Heather Fountain, the author of Differentiated Instruction in Art , shared how differentiating creates "a safe space where my students are empowered to believe in themselves as leaders and decision-makers." Students have more freedom in the artmaking process, and it builds confidence for them to make decisions on their own.
4. Set high expectations.
When art teachers set high expectations for their students, they teach, guide, and hold students accountable to meet those expectations. Expectations can come in different forms for art students, such as studying and developing original ideas, showing or talking about their creative process with others, reflecting on their art, demonstrating classroom management routines, and much more.
As a result of setting high expectations, Katherine M. Douglas and Diane B. Jaquith state in Engaging Learners Through Artmaking: Choice-Based Art Education in the Classroom (TAB) , "Children work toward greater mastery because they are highly invested in pursuing their ideas." The authors continue by giving a list of ways students meet expectations during the artmaking process. Students "find an idea, select materials to express the idea, arrange those materials plus tools in a workplace, pace themselves, create the image or structure, overcome obstacles, return materials and tools to their proper location, and discuss artwork and reflect on their progress." All of these tasks reflect skills that creative leaders exhibit. By setting high expectations, you give your students multiple chances to practice these skills.
5. Encourage creative leadership through the studio process.
Artists and art teachers alike make lots of decisions involving creativity throughout the artistic process. Think of ways that you are already engaging students in leadership. Students may be brainstorming, creative problem-solving, critical thinking, setting boundaries, making aesthetic decisions, taking care of the classroom studio, or teaching others about their art. Guiding your students through these skills helps them develop and demonstrate traits of creativity and leadership.
Are you looking to stretch your creative leadership skills?
AOEU has an entire catalog of online courses tailored just for you as an art teacher. Our courses are designed to meet your individual needs at your own pace, giving you the best professional development based on current art education trends. Currently, AOEU offers several studio electives that will help you tap into your creative side and bring out the best in your students.
The NOW Conference is also a wonderful opportunity to dive into creativity in the art room. You can network and learn from other like-minded art educators while getting inspiration on the top topics and mediums in the field.
AOEU also has a number of resources available to help you develop your students into creative leaders. You can discover them by following these links:
Everything You Need to Know About Creativity in the Art Room
5 Surprising Things You Might Not Know About Creativity
How to Manage Change With a Leadership Mindset
Building Leadership Skills as an Art Educator Pack in PRO Learning
How Art Teachers are Helping Build the Next Generation of Leaders?
Why You Need to Add a Creativity Course
Celebrating Creativity with Peter H. Reynolds and Paul Reynolds (Ep. 148)
Teaching for Creativity Pack in PRO Learning
Teaching art can be one of the most rewarding careers. When you invest time into inspiring students to feel empowered to lead in creative and new ways, you are setting them up for success. Not only are you having fun immersing yourself in what you love, but you are molding the minds of the future.
How can your role as an art teacher impact your students beyond the boundaries of the art room walls?
What are some practices you implement to foster creative leaders?
Magazine articles and podcasts are opinions of professional education contributors and do not necessarily represent the position of the Art of Education University (AOEU) or its academic offerings. Contributors use terms in the way they are most often talked about in the scope of their educational experiences.
Jessica Madenford
Jess Madenford, an art educator and department leader, is a former AOEU Writer. She believes in the magic of personal and professional development and coaches others to rise to their potential.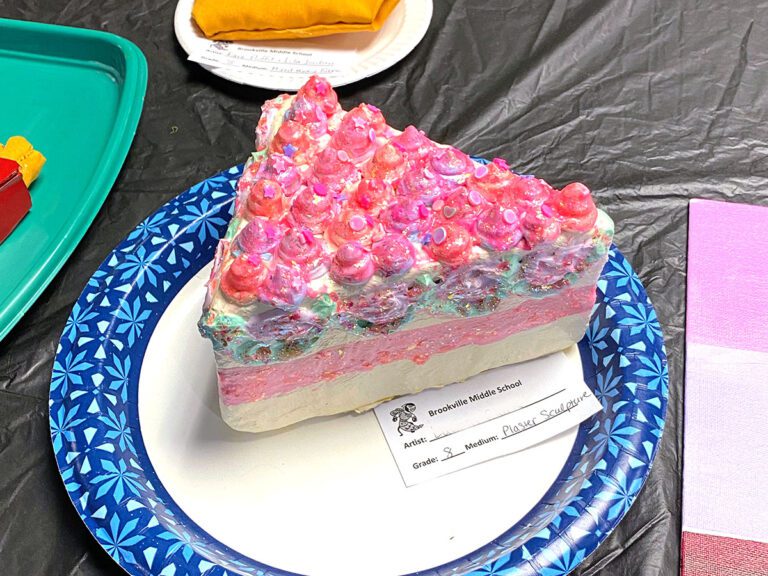 Art and Appetite: 7 Ways to Explore the Significance of Food in the Art Room
The Ultimate Guide to Project-Based Learning in Your Art Room: 3 Benefits and 5 Steps
Determine the Teaching Approach Mix That Fits Your Art Room Best
7 Engaging Ways to Teach the Elements and Principles of Art and 3 Fun Ways to Review Them
12 Leaders Who Are Shaping the Next Generation of Artists
W hen we consume art—get swept up in a film, meander through a museum, parse the lines of a poem—we tend to direct our praise or criticism toward the artist who created the work. But behind every artist, there is almost always a person, and sometimes many more than one, who believed in their vision and gave them an opportunity to share their work with the world.
It may be a gallerist who took a chance on a painter whose work they knew would upend the norms of the art world and prove a tough sell to buyers. It may be a publisher who releases into the world books with the power to reframe how we think about our common history, or an editor who breathes new life into the work of a German playwright by having it translated for the first time for English-speaking readers. It may be an executive who deems a television series undeniably binge-worthy.
The art that reaches our eyes and ears does not find its way there by accident. Here, TIME highlights the work of 12 champions of culture who are creating platforms—be they museum walls or magazine pages or literal stages—for the artists who are opening our minds and changing our world today.
SUGGESTED TOPICS
The Magazine
Newsletters
Managing Yourself
Managing Teams
Work-life Balance
The Big Idea
Data & Visuals
Reading Lists
Case Selections
HBR Learning
Topic Feeds
Account Settings
Email Preferences
Every Leader Is an Artist
What defines greatness in the arts applies equally to leadership.
The connection between leadership and art has been made many times over, usually as a way to single out certain properties of the arts that carry over to leadership, such as a jazz musician's ability to create through improvisation. These analogies can be compelling, but my point is more ambitious: leadership is an actual art, not metaphorically an art.
MO Michael O'Malley, PhD is a principal at SullivanCotter, Lecturer in the Yale School of Medicine, and the author (with Warner Burke) of the recently published Profitably Healthy Companies .
Partner Center
Leadership as Art and Science—But More Art
Article Summary: 
Is leadership an art or a science? That debate has gone on for decades. We believe it's both—but more of an art, especially in challenging circumstances with risk and uncertainty.
People have long debated whether leadership is an art of science, or both, and whether it's more of one than another. The answer, of course, depends on how we define art and science—as well as leadership. Easier said than done. All these concepts have multiple definitions, and the way we think about and practice all of them are changing over time—and have been for a long time.
Defining art is famously challenging, in part because people tend to conflate art and works of art, and in part because art can be abstract, elusive, and mystical (all part of its value and charm).
Art includes expressing or applying creative imagination and skill or ideas and feelings, often with emotional power or beauty. It stimulates our thoughts, feelings, beliefs, or ideas, typically through our senses.
People often create art to display or revere beauty, to communicate something, or to challenge or provoke people or institutions. When we think of art, we tend to think of creative activities like painting, music, dance, poetry, and literature. But we often use it in other contexts (e.g., the art of leadership, the art of negotiation, the art of the deal, even the art of war).
Science also comes with many definitions and conceptualizations.
It's the systematic study of the structure and behavior of the world through observation, experimentation, and the testing of theories using evidence. It includes the pursuit and application of knowledge. Through science, we seek to understand the natural and social world, including its fundamental properties or laws, following a systematic methodology of observing, measuring, and doing experiments. Science uses evidence—ideally, unbiased observations—at its core.
The practice of science is meant to be neutral, rigorous, and systematic. Ideally, it uncovers testable explanations and predictions about the universe.
Here we must note the different branches of science. When it comes to leadership, we're looking at something not in the world of natural sciences (like biology, chemistry, and physics) or formal sciences (like mathematics, logic, and statistics) but in the realm of social sciences (like psychology, sociology, and economics). This gets tricky, because objective observations and repeatable experiments become more difficult as we delve into the world of people, their minds and behaviors, and their groups, teams, and organizations.
These distinctions between art and science are important, but we should be careful not to take them too far. In some ways, they intersect, as Einstein noted:
"All religions, arts, and sciences are branches of the same tree. All these aspirations are directed toward ennobling man's life, lifting it from the sphere of mere physical existence and leading the individual towards freedom." -Albert Einstein, scientist
Most will agree that we want and need both art and science.
Leadership Derailers Assessment
Take this assessment to identify what's inhibiting your leadership effectiveness. It will help you develop self-awareness and identify ways to improve your leadership.
Leadership is also famously difficult to define. Many people don't try and simply say they know it when they see it. (And many lament its frequent absence.) Leadership scholars Warren Bennis and Burt Nanus reported finding more than 350 definitions of leadership—and that was in the mid-1980s.
"Always, it seems, the concept of leadership eludes us or turns up in another form to taunt us again with its slipperiness and complexity. So we have invented an endless proliferation  of terms to deal with it… and still the concept is not sufficiently defined." -Warren Bennis, eminent leadership scholar and author
Scholar James MacGregor Burns, sometimes called the grandfather of leadership studies, once wrote:
"Leadership is one of the most observed, and least understood phenomena on Earth."
The challenge here is its complexity. Still, there are some helpful definitions of leadership out there. For example:
"motivating people to work together to accomplish great things" -Harvard Kennedy School
"a process whereby an individual influences a group to achieve a common goal" -peter g. northouse, leadership: theory & practice.
Several definitions and descriptions of leadership address how it can be an art. For example:
"Leadership is the art of mobilizing others to want to struggle for shared aspirations." -Jim Kouzes and Barry Posner, leadership scholars and co-authors of The Leadership Challenge
"leadership is the art of accomplishing more than the science of management says is possible." -colin powell, former u.s. secretary of state, army officer, and author.
The plot thickens when we add management to the equation, because many people use "management" and "leadership" interchangeably, even though they're different (albeit related). Of course, we need both good management and good leadership. A common definition of management is "the art and science of getting things done through people."
To the question of whether leadership is art or science, we believe it's both. We're both longtime students, practitioners, and teachers of leadership. There's much people can learn from research, scholarship, and evidence about effective versus ineffective leadership (and management) practices. And we've created our own leadership framework—" triple crown leadership "—based on extensive research, interviews with leaders around the world, and our own experience as practitioners.
We've also learned a great deal from other leadership frameworks—including servant, authentic, transformational, and adaptive leadership—as well as the in-depth research of scholars like Warren Bennis, Ron Riggio, Ron Heifetz, Marty Linsky, James Kouzes, Barry Posner, and others.
Recent advances in psychology, neuroscience, and other fields, including fMRI studies, are helping us understand many phenomena associated with the practice of leadership, for example: emotions, cognitive biases, heuristics, human motivations, group dynamics, influence processes, human development, team-building, culture-building, and much more. Researchers and practitioners have made advances in the assessment and development of leadership skills. And we now have big data and artificial intelligence to help us quantify, measure, and assess things related to people analytics and organizational and team performance.
So, science yes. But also art. The circumstances and people vary. Things change. In most cases, there are no set rules or formulae that leaders can use in all cases. There are evidence-based practices and helpful frameworks, yes, but no universal equations. So, as we see it, leadership is both art and science, but in many cases more art, especially in challenging circumstances with risk and uncertainty.
Personal Values Exercise
Complete this exercise to identify your personal values. It will help you develop self-awareness, including clarity about what's most important to you in life and work, and serve as a safe harbor for you to return to when things are tough.
Max De Pree on the Art of Leadership
Perhaps the most famous formulation of leadership as an art comes from Max De Pree, who published a wonderful little book in 1987 titled Leadership Is an Art —now considered by many to be a classic in the field.
De Pree served in the Army Medical Corps during World War II, was CEO of Herman Miller (founded by his father), an award-winning and widely esteemed office furniture manufacturer. Junior Achievement inducted De Pree into its U.S. Business Hall of Fame.
In Leadership Is an Art , De Pree wrote:
"Leadership is much more an art, a belief, a condition of the heart, than a set of things to do. The visible signs of artful leadership are expressed, ultimately, in its practice.… [it's] an art, something to be learned over time, not simply by reading books. Leadership is more tribal than scientific, more a weaving of relationships than an amassing of information.…"
As a leader in the 1960s-1980s, De Pree was far ahead of his time. He believed leaders should leave behind not only assets but a legacy, which is the "more difficult, qualitative side of life, one which provides greater meaning, more challenge, and more joy in the lives of those whom leaders enable."
The Herman Miller company practiced participative leadership. All workers were stockholders within a year of employment. De Pree praised the company's "roving leaders" who stepped up to lead even without title or authority whenever circumstances demanded. He believed companies should have not just contractual arrangements with workers but also "covenantal arrangements" involving "shared commitments with grace, warmth, unity, poise, and love."
Leadership Is Complex
Leadership is complex, with many nuances. It's not mechanistic nor always logical. Besides the people involved (addressed below), good leadership accounts for the circumstances leaders find their organizations in.
Was there one right way for General George Patton and Mahatma Gandhi to lead that would have worked for both? For Washington and Lincoln? Or for Martin Luther King, Jr. and Nelson Mandela? For Christine Lagarde at the European Central Bank and Volodymyr Zelenskyy in Ukraine? Or for Mary Barra at General Motors and Satya Nadella at Microsoft?
The demands of leadership in a startup are different from those of a steady-state organization or one going through a rapid scale-up or radical transformation or crisis .
Leadership Art and Science in Practice
It's in its practice in different areas that we can see how leadership is both art and science. We address this briefly below in the areas of people, vision, culture, and alignment.
The Art and Science of Leading People:
Leadership involves motivating, inspiring, directing, developing, and unleashing people, with all their gifts, talents, emotions, hopes, fears, dreams, and imperfections. How many times have we heard that "this organization would be great if it weren't for all the people issues"?
Every organizational effort involves people, stakeholders, and relationships among them. Such relationships can be exceedingly complex, requiring a range of different management and leadership approaches, from knowing when to lead, manage, or follow to deciding when to use " steel" or "velvet" (the hard and soft edges of leadership) , and much more. Addressing such people matters is an art likely never completely mastered but learnable over time.
"When we think about leaders and the variety of gifts people bring to corporations and institutions, we see that the art of leadership lies in polishing and liberating and enabling those gifts…. The art of leadership is liberating people to do what is required of them in the most effective and humane way possible." -Max De Pree, Leadership Is an Art
The artistry of vision:.
Bob Whipple, an expert on leadership and trust, notes that creating a vision is an important part of the artistry of leadership. He wrote that by painting a vivid word picture of a vision for an improved organization:
"…leaders create optimism and enthusiasm. People can see for themselves how the world they will experience is better than the one they have. That realization creates a sense of excitement that helps the organization reach its vision. Leaders become the artists who carefully paint the picture of a better future on the canvas of today's paradigm."
The art and science of culture-building:.
Building culture is a critical aspect of leadership because other important elements of an organization—like strategy, business model, and operations—depend on the culture for their execution. Even a great strategy will likely fail in a poor culture. Leaders must create great systems and processes to build the culture (the science of building culture), but they also need to listen, learn, adapt, empower, and unleash (the art of building culture).
The Art and Science of Alignment:
Alignment is a collaborative process (involving both leadership and management) that provides cohesion, clarity, and focus to get everyone moving in the same direction. Most leaders sense alignment is important but struggle with doing it well (and often enough). Where to start in the alignment process depends on where the organization is at the time, a matter of leadership experience and judgment .
Alignment requires work at all the levels of an organization and should flow in all directions, including top-down, middle-level-out, and bottom-up. This requires good systems and processes and extensive, multidirectional communication (the science of it). At the same time, alignment requires the artistry of deep listening and dialogue, not just edicts from the top, and synthesis of the inputs and themes. It takes time for ideas to simmer, for feedback to percolate from all parts of the organization, and for consensus and commitment to develop, with the leader drawing on her own intuition and counsel from trusted advisors.
Alignment Scorecard
When organizations aren't aligned, it can reduce performance dramatically and cause frustration and dysfunction. With this Alignment Scorecard, you can assess your organization's level of alignment and make plans for improving it.
The Artistry of Fostering Creative Teams and Organizations:
Good leaders foster innovation in their organizations to make sure they can win the future, not just the present. To do that, they must elicit and foster the creativity of their people and teams. Ideally, they build an "ambidextrous organization" that's good both at the efficient implementation of their current business model but also at innovation and the search for new business models for the future. To do this, they can employ skunkworks or tiger teams . There's much artistry involved in the orchestration and development of these skills and flexible approaches.
What Inhibits Leadership Artistry
As you seek to enhance the artistry of your leadership, here are ten things to watch out for or avoid:
being stuck in a rigid leadership paradigm or mental model
needing to be in charge and control (a sign of insecurity)
jumping to the first, most obvious, or most conventional idea or solution
not understanding the context clearly or deeply
being too thin-skinned to welcome criticism and tough feedback
having colleagues who lack the courage to speak up
having an organizational culture that lacks diversity and psychological safety
moving too quickly and thereby missing important steps or signals
moving too slowly and being indecisive
having a rigid culture that operates in silos
What else inhibits the artistry of your leadership?
How to bring more artistry to your leadership.
Our own experiences in large and small organizations, public and private, for-profit and non-profit, have shown us some ways to add more artistry to our leadership:
reading and learning about the experiences of great leaders, teams, and organizations
being your authentic self
developing your leadership skills by continually volunteering for more leadership opportunities
setting your own personal values and moral compass
never failing to act with integrity
ensuring your organization or team has a shared purpose, values, and vision that everyone understands and commits to supporting
synthesizing the complexity of issues your organization faces and finding the "simplicity on the other side of complexity"
believing in the inherent capabilities of your colleagues—and showing them that belief often
approaching people and circumstances with an open mind, growth mindset , and genuine desire for meaningful input from others
asking lots of questions
unleashing people to experiment, innovate, and lead and letting them achieve objectives their way, guided by your gentle coaching
creating an innovative, high-performance culture where it's safe to express diverse, novel, and bold ideas
What else can you do to enhance the artistry of your leadership?
Reflection questions.
What are your thoughts on leadership as an art, science, or both?
In which areas are you excelling, and in which areas could you improve?
What will you do to develop the artistry of your leadership even further?
Tools for You
Leadership Derailers Assessment  to help you identify what's inhibiting your leadership effectiveness
Personal Values Exercise  to help you determine and clarify what's most important to you
Alignment Scorecard  to help you assess your organization's level of alignment
Postscript: Quotations on the Art and Science of Leadership
"The first responsibility of a leader is to define reality. The last is to say thank you. In between the two, the leader must become a servant and debtor. That sums up the progress of an artful leader." -Max De Pree, Leadership Is an Art
"Most will say that leadership is more art than science and will always be an art form—profoundly successful leadership being rare and confined to unusual people in unusual circumstances. This romantic view of leadership is like the view of disease before the invention of the microscope and penicillin." -Lynne Ellyn, former Senior VP and CIO at DTE Energy, Cuter Consortium Fellow
"The art of leadership dwells a good deal in the future, in providing for the future of the organization, in planting and growing other leaders who will look to the future beyond their own." Max De Pree, Leadership Is an Art
Triple Crown Leadership Newsletter
Join our community. Sign up now and get our monthly inspirations (new articles, announcements, opportunities, resources, and more). Welcome!
+++++++++++++++++++++++ Gregg Vanourek  and  Bob Vanourek  are leadership practitioners, teachers, and award-winning authors (and son and father). They are co-authors of  Triple Crown Leadership: Building Excellent, Ethical, and Enduring Organizations , a winner of the International Book Awards. Check out their  Leadership Derailers Assessment  or  get their monthly newsletter . If you found value in this, please forward it to a friend. Every little bit helps!
Leave a Comment Cancel reply
Leadership inspiration. Delivered monthly. Join us.
Sign up below to get our monthly newsletter.
First Name *
Last Name *
Email This field is for validation purposes and should be left unchanged.


Shift in Spiritual Beliefs in America| US Spirituality Trends
Loïc Vendrame's Photos Reveal Modern Ruins
SPACE10 Closes After 10 Years: Legacy and Future Impact Explored
Art & Cocktails: Unique Saturday Night at Wildflower Distillery
Get Ready for a Spooky Halloween with Resident Evil Village
Australia's New Rules for Video Game Ratings: Loot Boxes & More
NBA 2K24's Install Size Surpasses Starfield: A New Era in Gaming Storage
Gaming Goes Glam: MoMA's Bold Move to Acknowledge Video Games as Art
Gambling Companies under fire for Alleged Big Tobacco Tactics
Gambling News: First Casino Resort in Osaka by 2029
Gambling History: Visiting the Oldest Casinos on the Planet
UAE's New Gaming Body Sparks Buzz About Potential Casino Openings
Privacy Policy
Affiliate Disclosure
Sign Up for Your Weekly Dose of Culture!

New Initiative Aims to Diversify Leadership in Art Museums
Culture.org.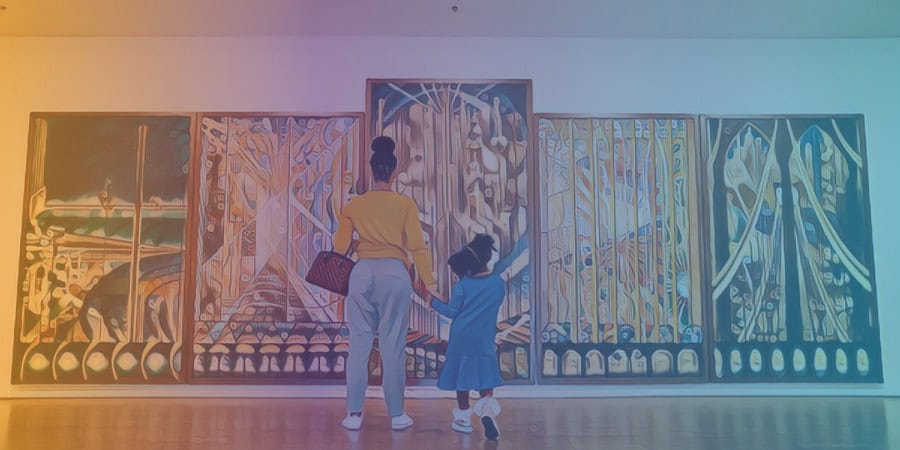 The Alice L. Walton Foundation, the Ford Foundation, the Mellon Foundation, and Pilot House Philanthropy have joined forces to establish the Leadership in Art Museums (LAM) initiative. 
Over the next five years, these organizations will commit $11 million to increase racial equity in leadership positions across various museum departments, including curatorial, conservation, education, and community engagement.
Addressing the Gap in Art Museum Leadership Diversity
Although the Mellon Foundation's Art Museum Staff Demographic Surveys show a rise in diversity among staff at major art museums, there is still significant underrepresentation of people of color in leadership roles.
Between 2015 and 2022, the percentage of people of color in leadership positions increased from 18% to 27%.
The LAM initiative aims to diversify perspectives and experiences in art institutions, ensuring their ongoing vibrancy and relevance.
Supporting 19 Museums Across the U.S.
Nineteen museums have been selected for the LAM initiative, which will create or sustain diverse leadership positions at their institutions.
These museums have committed to making these positions permanent after the five-year funding cycle and to developing a diverse pool of applicants inclusive of communities of color. 
The participating institutions include major museums, such as the Museum of Contemporary Art in Los Angeles and the Institute of Contemporary Art in Boston, as well as smaller museums like the Riverside Art Museum and the Cummer Museum of Art & Gardens in Jacksonville, Florida.
--> --> --> Although the Mellon Foundation's Art Museum Staff Demographic Surveys show a rise in diversity among staff at major art museums, there is still significant underrepresentation of people of color in leadership roles. --> --> -->
A shared vision for inclusive art institutions.
The LAM recipients represent a variety of regions across the U.S., and they all share a commitment to developing and nurturing leadership roles that will create a more inclusive art world.
By increasing access to museum roles for communities of color, regardless of where the institution is located, the LAM initiative aims to ensure that museums remain relevant and serve their communities effectively.
As part of the initiative, some museums have announced new leadership positions, such as the Cummer Museum of Art & Gardens' Dr. Johnnetta Betsch Cole curator position.
This role, named after the internationally renowned educator and cultural leader, will help the museum become a center of beauty for all, according to Andrea Barnwell Brownlee, the museum's director.
Building on Past Efforts for Long-Lasting Impact
LAM will build on previous and existing efforts to create racial equity in leadership roles across the art museum field.
This initiative will draw on the experience and impact of the Diversifying Art Museum Leadership project, the Black Trustee Alliance for Art Museums, and related initiatives like the Mellon Foundation's ongoing Art Museum Staff Demographic Survey.
By collaborating with a dedicated group of funding partners, the LAM initiative aims to achieve lasting change within the art museum sector.

Our writing staff is varied and passionate about arts, literature, film, travel, music, and entertainment.

You May Also Like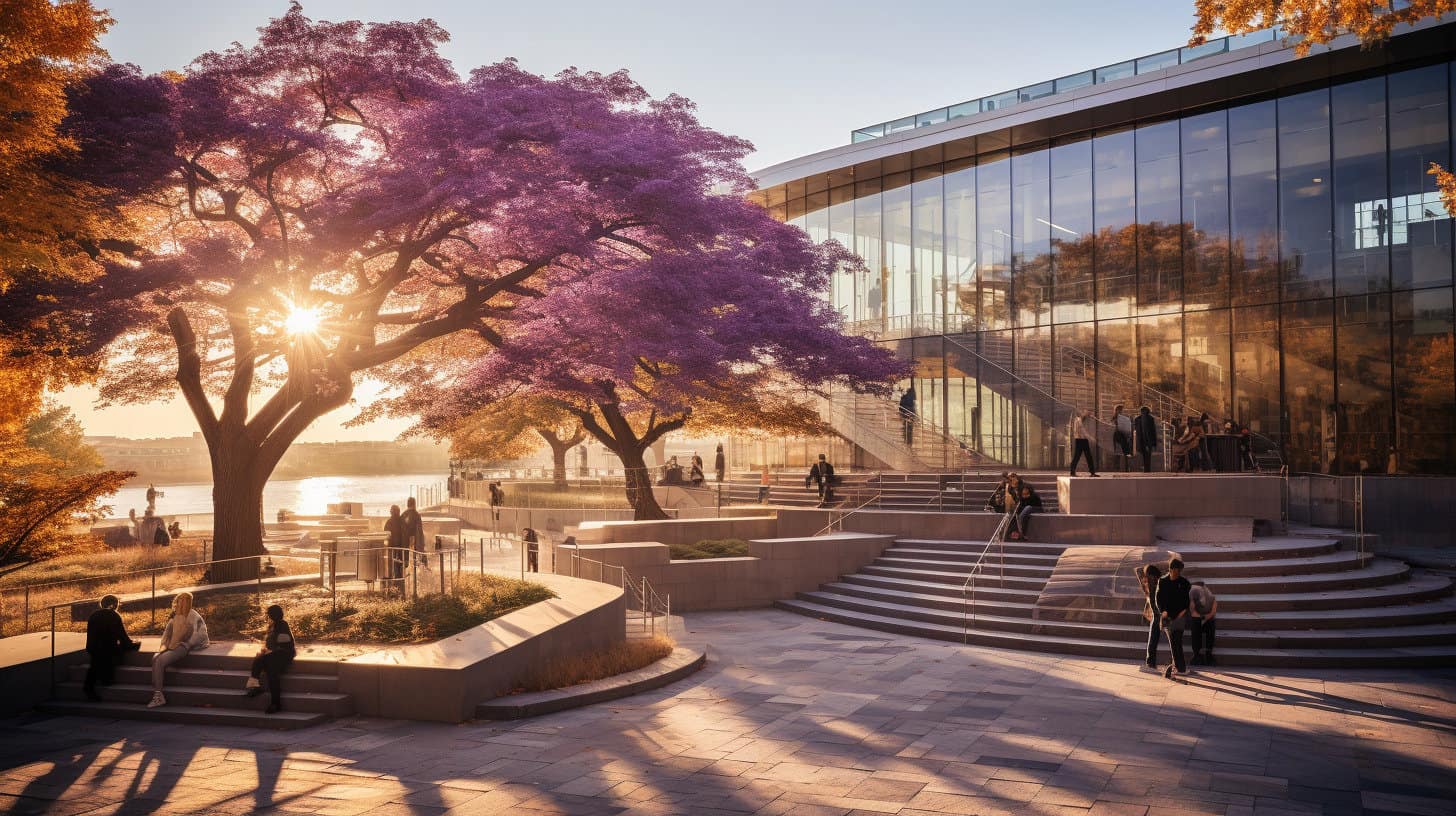 Art Across America: A Journey Through Museums and Galleries
Explore U.S. art exhibitions this season, showcasing artist influences and societal themes. From New York to Honolulu, discover art that…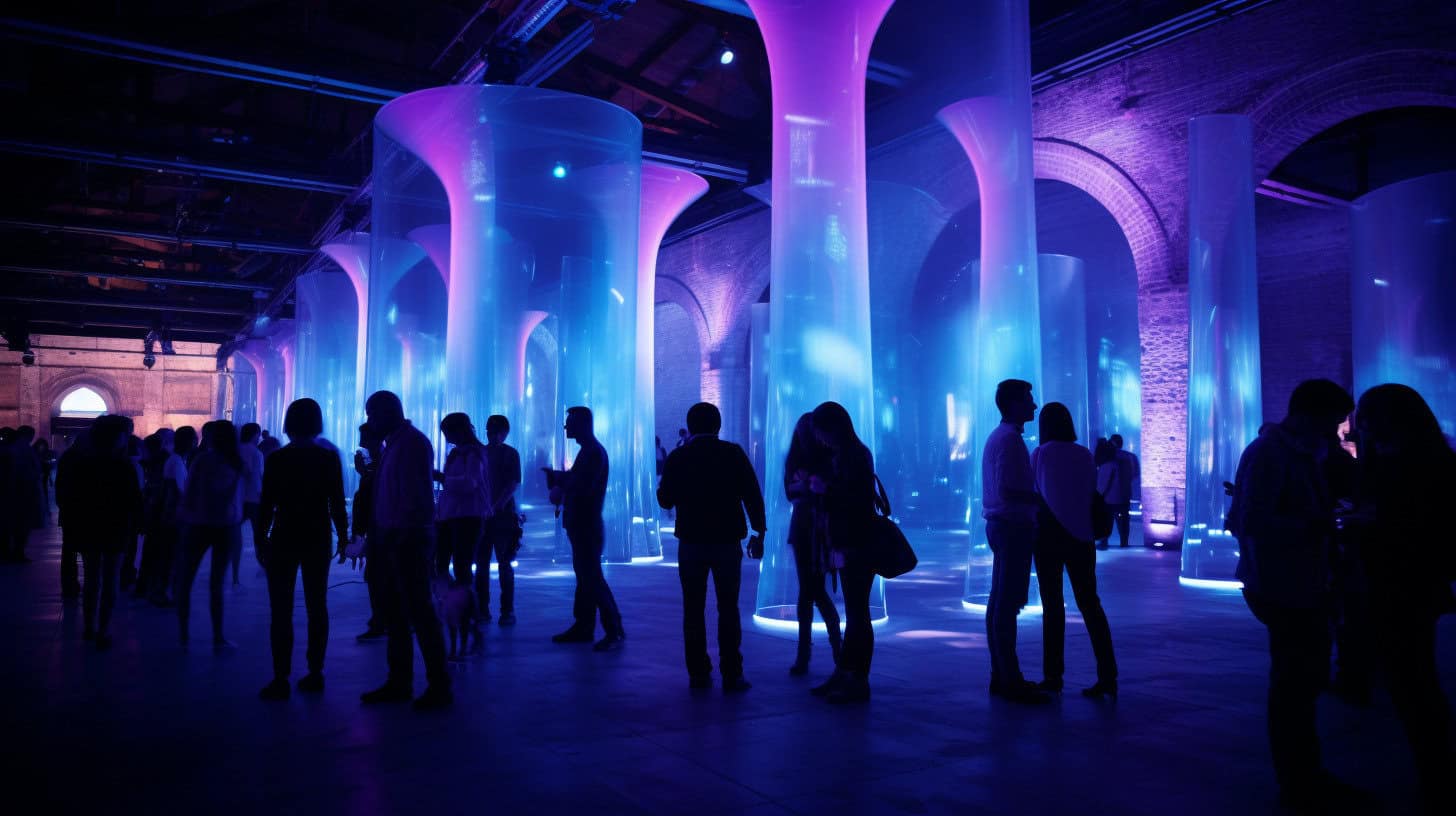 Roll-Call: The 2023 Faculty Art Show at UWF
Discover the latest in art and design at the University of West Florida's 'Roll-Call: 2023 Faculty Exhibition'. From Oct 19…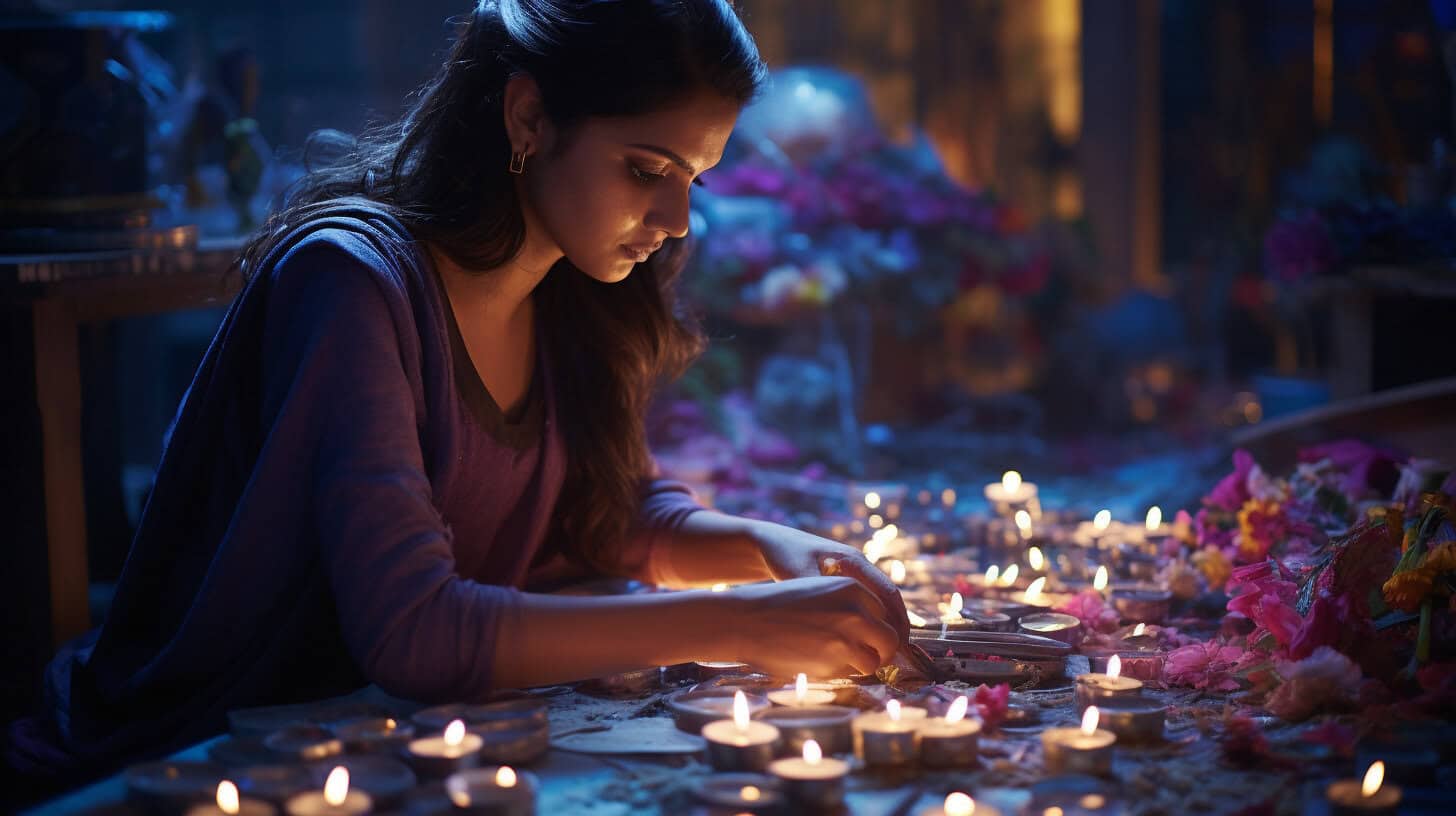 Mumbai Artist Aqui Thami wins 2023 Hublot Design Prize
Aqui Thami, a Mumbai-based artist, wins the 2023 Hublot Design Prize. The award celebrates her art's social impact, especially in…

related articles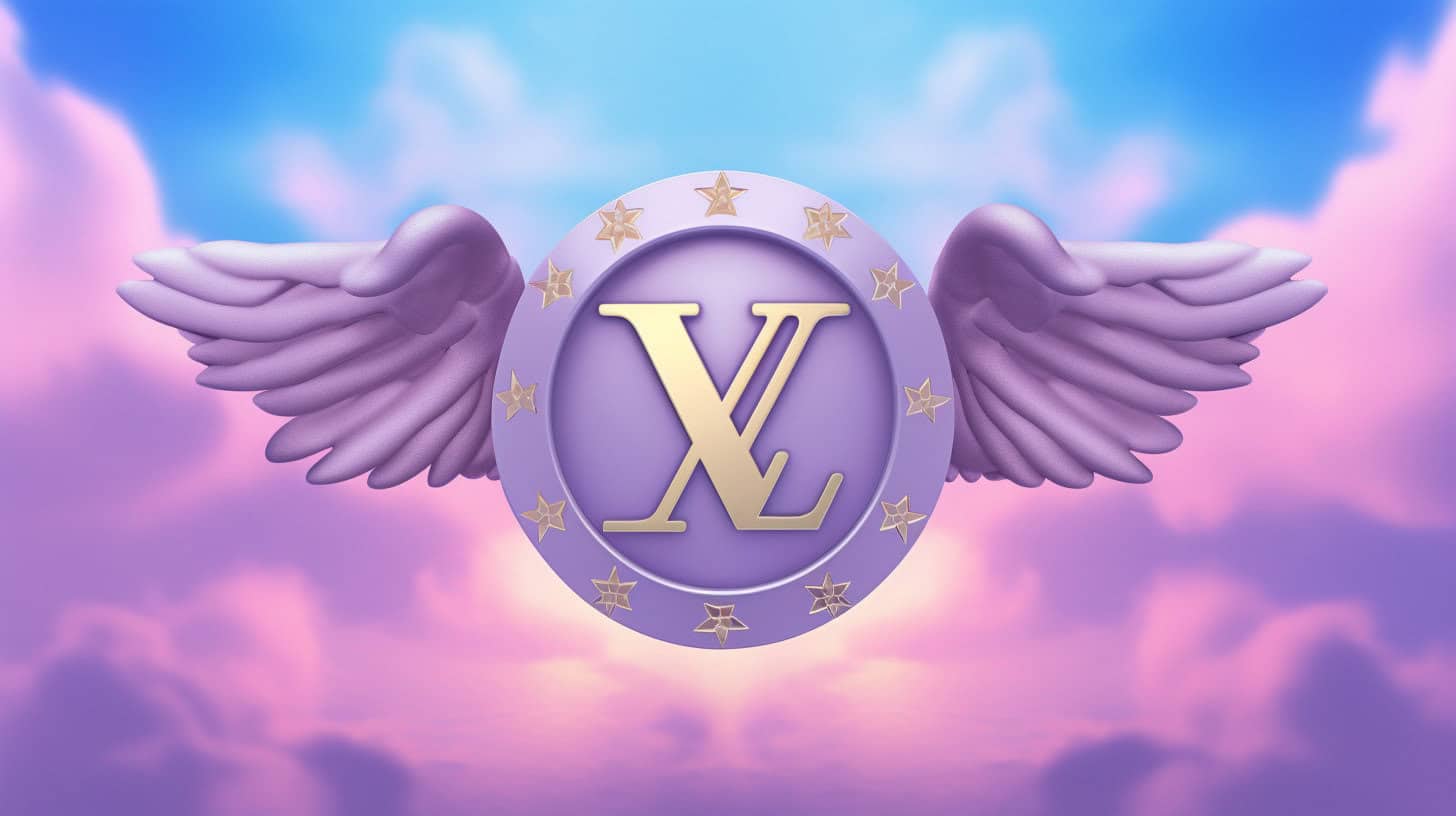 Louis Vuitton Ventures into the Digital Frontier with Iconic Trunk NFT Launch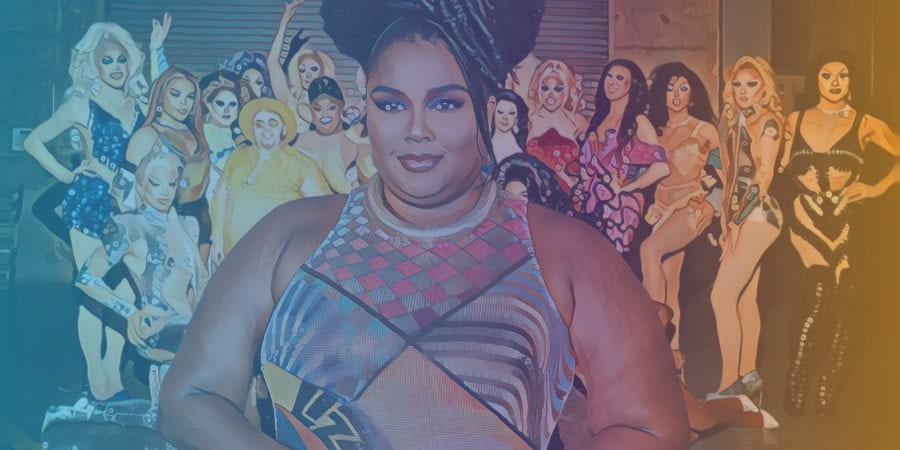 Lizzo and Drag Race Stars Defy Tennessee's Anti-Drag Legislation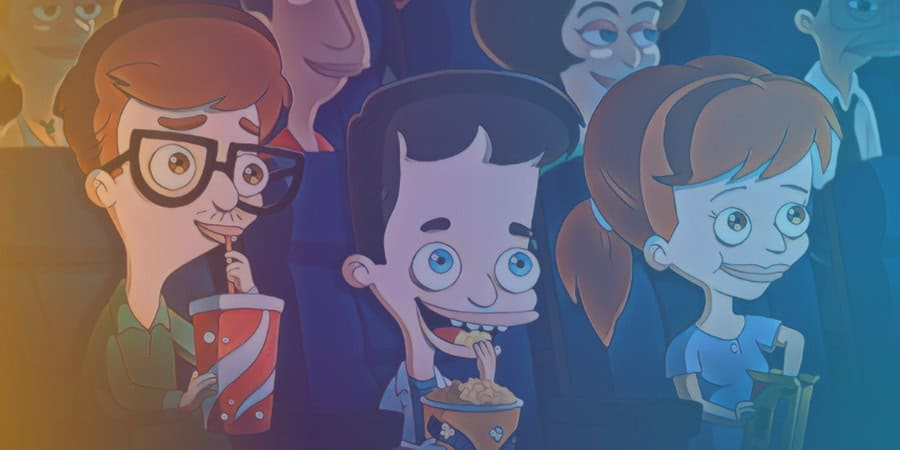 "Big Mouth" Renewed for Eighth and Final Season
Articles about art news, discover orange county's top 5 family-friendly art walks, aquaman 2's rollercoaster: inside drama, cut scenes & tense set, art news: moma adds viral digital art "unsupervised" by refik anadol, spooky art exhibit – haunted milledgeville, 2023's must-watch halloween movies and tv shows for a whole family.
Arts Leadership Development
Leading in the arts after 2020, an arts leadership development program of emory university.
Bringing faculty experts from Emory's Goizueta Business School and College of Arts & Sciences together with visionary leaders from creative industry to define sustaining practices for arts organizations operating in unprecedented times
Delivered through Emory Executive Education, the series uses Emory's new global classrooms to enable immersive, interactive, virtual participation by all students.  Participation in the four half-day sessions is free of charge to rising arts leaders nominated by their organization. 
For more information contact [email protected] . 
Program Sessions
Programming, engaging, and managing for change, july 14, 2-6 pm.
This workshop explores the social and economic forces driving organizations to change, examines impediments to organizational change, and reveals strategies for leading organizational change more effectively. It focuses on leaders as agents of change, evolving the view that managers deal with complexity while leaders deal with change. It considers means of representing and leading in DEI with respect to programming, leadership, and developing patron and donor bases. And it explores challenges related to building audiences in an increasingly divisive political and social climate.
Facilitated by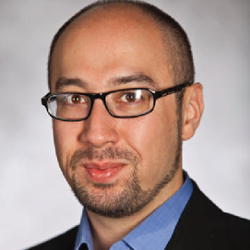 David Schweidel (Professor of Marketing, Emory Goizueta Business School)
Ariel Fristoe   98C (Lecturer in Arts Management, Emory College, and Artistic Director, Out of Hand Theater)
Miranda Kyle (Arts & Culture Program Manager, Atlanta BeltLine)
The Business of Art
July 28, 2-6 pm.
This workshop explores the changing roles that nonprofit organizations and their leaders play in delivering social impact, focusing on both management and boards of directors. It considers diverse models of governance and their impact on social innovation, strategy, and operational excellence. It examines the role and importance of key actors in the sector, including foundations and other grant-makers, as well as service providers, government entities and social enterprises. And it explores how organizations can most successfully engage in fundraising, taking on two perspectives: that of the organization seeking to fulfill its mission, and that of consumers making philanthropic gifts.

Giacomo Negro  (Professor of Organization and Management, Emory Goizueta Business School)
Chandra Stephens-Albright   85C (Managing Director, True Colors Theatre)
Marketing Strategy for the Arts
August 11, 2-6 pm.
The third workshop examines the unique challenges faced by firms that deliver artistic, cultural, or entertainment value to consumers with respect to marketing strategy in a disrupted world. In particular, it focuses on the digital media landscape that has assumed an outsized yet lasting role in the post-pandemic world, focusing on understanding online behavior, understanding social media, and incorporating social media i nto marketing tactics. In short, it prepares emerging arts leaders for a landscape in which digital marketing becomes more common—even necessary—for all arts organizations.

Marina Cooley   14B (Lecturer in Marketing, Emory Goizueta Business School)
Morgan Ward (Assistant Professor of Marketing, Emory Goizueta Business School)
Saskia Benjamin    95C  (Executive Director, Art Papers)
Yu-Kai Lin    01C  (Owner, Kai Lin Art)
The Patron Journey
August 25, 2-6 pm.
The final workshop focuses on how the tools of marketing analytics can reveal the journey of the arts patron via marketplace data, and how we can help move them from occasional single-ticket buyer to subscriber and ultimately to donor. It considers how a patron's position in this journey can be assessed, as well as how organizations can assess the effectiveness of efforts to engage and tailor marketing to them at each point in their journey. Along the way, it will introduce analytic techniques and data sources to support the deployment and evaluation of marketing tactics, which leaders can use to develop and expand an organization's patron pipeline.

Jennifer Barlament    95C  (Executive Director, Atlanta Symphony Orchestra)
Doug Shipman   95C (President, Atlanta City Council)
Grades 6-12
School Leaders
Win a Hands-On Science Kit + $100 Gift Certificate!
43 Collaborative Art Projects That Bring Out Everyone's Creative Side
When everyone gives a little, the results are pure magic!
Art is about expressing your individuality, but you can also make something pretty incredible when people pool their talents. Regardless of whether you are into painting, sculpture, doodling, or mosaics, there is truly something for everyone on this list. Some art ideas incorporate nature while others are messy enough to warrant a little outdoor time. These collaborative art projects work for kids, teens, and adults alike while providing results everyone can be proud of!
1. Embellish your thumbprints
Art projects like this one are so cute and simple yet so impressive! Each child simply makes a thumbprint on a small piece of paper, then turns it into a face with black marker. Finally, assemble them into a rainbow collage and frame the impressive results.
Learn more: @art.teacher.thats.me
2. Stack pom-poms into a tree
Yarn pom-poms are easy to make and are also an excellent way to use up scraps of yarn. Have each student contribute one or a few, then glue them to a Styrofoam form to make a sweet little tree.
Learn more: @clever_poppit_resources
3. Layer a drip mural
Kids will surely find Jen Stark's colorful art exciting and inspiring. For this collaborative art project, have them each make their own "drip" piece, then layer them together for one big finished mural.
Learn more: @ktgigliottiwrites
4. Line the hall with tile silhouettes
Art project ideas that help beautify outdoor spaces are some of our favorites. This is also a cool way to commemorate a graduating class. Cut out wood silhouettes, then have students make colorful clay tiles to fill them.
Learn more: @msrobertsartroom
5. Paint with trains
What could be more fun than creating a collaborative art piece with toys? Let kids' imaginations run wild while driving toy trains across piles of bright-colored paint on a large canvas.
Learn more: Play Trains
6. Cut out a cityscape
This collaborative project builds on individual city skylines that kids draw first. Then, they each choose their favorite building and add it to a larger cityscape.
Learn more: @msfordesclassroom
7. Collaborate on canvas
Let colorful patterns offset the letters of a word or phrase that's meaningful to your students so it really pops off the page. Start by painting the letters, then let kids add the colors and patterns. Finish by fixing any edges where they've gone over the lines (because you know they will!).
Learn more: School Name Mural—Cassie Stephens
8. Fill a giant flower vase
Art ideas for middle school lessons often take inspiration from famous artists. Channel your students' inner Vincent van Gogh and have them create a beautiful impressionist paper flower. Then cut out a large paper vase, attach it to a bulletin board or wall, and fill it with all the gorgeous blooms!
Learn more: Art at Becker Middle School
9. Illustrate the ABCs
First, have each student take a letter and draw or paint something to represent it. We especially love how this example incorporates students' handprints and fingerprints.
Learn more: Cat Wright—Pinterest
10. Cover a wall with butterflies
These pretty butterflies will certainly inspire kids to dream higher. During this project, each student creates their own paper butterfly. Then, they are assembled to form a true flight of fancy!
Source: No Added Sugar
11. Paint with bouncy balls
Before getting started with this fun collaborative art project, set up a cardboard box with tall sides with either paper or canvases inside. Then set up different-colored paints in muffin tins so each color has its own slot. Finally, give your students balls that they can dip in the paint and drop onto the paper in the box. Be sure to do this project on a nice day since you'll definitely want to keep this mess outside.
Learn more: School Time Snippets
12. Bring tiles together into one great work
Some art project ideas like this one will take some time and planning, but the end result will be worth it. Students choose a subject then break it down into individual canvases, each done in their own style. When it's reassembled, you get magnificently unique artwork to display for years to come.
Learn more: Crestwood
13. Sculpt a ceramic tile mural
This type of collaborative art project requires a little more work, but the results are stunning. Choose a different theme for each class or year, and soon you'll have an amazing collection on display.
Learn more: Deep Space Sparkle
14. Paint a river of rocks
Painted rocks are all the rage these days, but we love the way the students at Sharon Elementary are displaying their work. This river of painted rocks is everything that makes collaborative art so effective since it incorporates individual creativity into a harmonious whole.
Learn more: Scary Mommy
15. Paint a shower curtain
Be sure to check the weather forecast since you will definitely want to do this messy (but fun) project outside. Use heavy-duty twine to hang your shower curtain from a tree branch, then use some heavy rocks to weigh down the curtain. Finally, give your kids paint and paintbrushes and watch the creativity soar!
Learn more: Happy Toddler Playtime
16. Chain together paper hearts
What better way to show how united your students are than with a chain of connected hearts! Each kid decorates a paper strip and then they're attached together to form big, bold hearts.
Learn more: Art With Mrs. Nguyen
17. Assemble an altered puzzle
Find an old puzzle at the thrift store—look for the kind meant for young kids, with 25 or 30 large pieces. Have each child customize a piece, then assemble them into one striking collaborative art piece.
Learn more: Melissa Shepherd—Pinterest
18. String up wall art
How cool is this? String art is making a comeback, and these big leaves are so fun for kids to create. Not allowed to make holes in the wall? Try using pushpins on a bulletin board instead.
Learn more: Small Hands Big Art
19. Soar off on unique feathered wings
Have each student create a paper feather using watercolors, then assemble them into wings. This makes for a terrific photo op!
Learn more: C.R.A.F.T.
20. Grow a paper forest
From a distance, the forest blends together, but when you get up close, every tree is unique. Make different styles of paper trees, then put them together for a walk in the woods!
Learn more: Painted Paper Art
21. Upcycle a plastic bottle cap mosaic
When students recycle their plastic bottles, have them save the caps in a separate container. Then, use them to create colorful mosaics, like this cheery frog. ( Get more craft projects made with recycled materials here. )
Learn more: Krokotak on YouTube
22. Doodle, doodle, doodle
Regardless of artistic ability, doodle projects provide the perfect opportunity for kids to just let themselves go. The real fun comes as they laugh and chatter while they work.
Learn more: Doodling—The Art of Education
23. Get inspired by nature
Art project ideas that also double as a science lesson are definitely on the top of our list! Get outside with your students and have them collect sticks, leaves, pine cones, and whatever else they come up with so they can arrange them collaboratively into a natural art piece.
Learn more: Here Come the Girls Blog
24. Fold your way to a paper crane mobile
Folding the traditional Japanese paper crane is a soothing activity, once you get the hang of it. Ancient legend promises peace and happiness to those who fold 1,000 of these paper birds. Your students don't have to fold that many, but once they get going, they might surprise you!
Learn more: The Art of Education
25. Cook up pizza pillows
Sewing is a great skill for kids to learn, so these pizza pillows will be a great place to start. The nice thing about this collaborative art project is that every student can take their part of it home at the end of the year.
Learn more: Pizza Pillows—Cassie Stephens
26. Form a fascinating fish
Turn paper plates into fish scales and have each student decorate one. Use the scales to create a 3D fish (see how it's done at the link below).
Learn more: Art Class With LMJ
27. Set up a weaving station
The concept is simple: a large picture frame wound with warp threads and a basket of yarn nearby. Teach kids the basics of weaving, and they're off! This collaborative art project is a creative way to occupy kids who finish other activities early.
Learn more: McAuliffe Elementary
28. Team up to bedazzle a stool
Since a stool is not the same as a large canvas, this collaborative art project is best done in small groups. Have one or two students at a time paint a small section of the stool. Once the base layer is dry, decoupage some magazine cut-outs of words. Finally, have some older students neaten things up before calling it done!
Learn more: Art Is Basic
29. Go big with a weaving wall
Take weaving to a whole new level with chicken wire and fabric strips. This makes for a spectacular display down a long school hallway.
Learn more: Sara Eberhart/Instagram
30. Craft a paper quilt
In this collaborative mural, students cut out and bedeck a paper circle. Then they cut it into fourths and arrange it however they like on a square of paper. Assemble all the squares into a big quilt-like mural.
Learn more: Elements of the Art Room
31. Create a crayon mosaic
Art project ideas that recycle otherwise unusable objects are undoubtedly some of our favorites. Save all those stubby ends of crayons that no one wants to use and turn them into a vibrant mural. Remove the paper and trim them to the appropriate size with scissors, then glue them into place on your desired design.
Learn more: Rethink Crafts
32. Piece together a holiday tree
Everyone needs art ideas to implement in their classroom during the holiday season. Give each student a triangle in varying shades of green and let them decorate them to their liking. Be sure to include plenty of pom-poms, glitter, gems, markers, etc., so they can really personalize them. Finally, piece them all together to create a large triangular tree and add a star on the top and a stem on the bottom.
Learn more: Instagram/Teaching Poppets
33. Weave a collection of circle art
The secret to this stunning collaborative art project? Upcycled CDs! CD weaving is easy to learn and lots of fun to do. The result of the assembled pieces is sure to draw oohs and aahs.
Learn more: Make It a Wonderful Life
34. Roll along with paper coils
This collaborative art project is perfect for using up scraps of paper. Coil strips into tubes and glue down the ends. Then arrange them into whatever design your students fancy.
Learn more: Paper Coils—The Art of Education
35. Look up for decorated ceiling tiles
We love art ideas that help pep up an otherwise boring classroom ceiling. Take a note from this one that uses bright graphics to draw the eye toward the stellar artwork. Take the tiles down, flip them over, and work on the back (these are done in chalk and sealed with hairspray). Finally, put them back up when you're done.
Learn more: Chalked Ceiling Tiles—Cassie Stephens
36. Show off with a street-art-inspired mural
Before beginning this collaborative art project, give your students an art history lesson on street artist ThankYouX . Kids customize their own cube, then all join together to make one amazing mural.
37. Pencil in a collaborative art display
Try this project at the end of the year when everyone's pencils are worn down to nothing anyway. Kids will certainly love experimenting with different patterns and shapes. When they find one they like, glue the pencils into place.
Learn more: Christy Ferrell—Pinterest
38. Head outside with some sidewalk chalk
Kids learn to cooperate when they have to share a space to create their masterpiece. Fortunately, sidewalk chalk is pretty forgiving since mistakes are inevitable.
Learn more: Kid World Citizen
39. Go geometric with watercolors
Let students experiment with watercolors, then cut out and assemble geometric shapes (this teacher used a Cricut to simplify things).
Learn more: Karyl G.—Pinterest
40. Decorate and arrange craft sticks
Teachers will love this art project since you can get all the supplies you need at the dollar store. Each student paints a wooden craft stick, then they're arranged into an eye-catching display.
Learn more: The Classy Teacher
41. Branch out in style
This collaborative art project is not just inspired by nature, it also incorporates nature into its design. Before beginning, find a long branch with an appealing shape. Have kids paint and decorate it, then display it in your classroom.
Learn more: Artbar
42. Decorate a spring wall
Experiment with some cool watercolor techniques to create the flower petals and oh-so-adorable creatures that bring this springtime wall to life. You can change the scope of the project based on how many kids you have working on this collaborative art project.
Learn more: Fun Littles
43. Make a shoebox mansion
Save all those Amazon boxes and put them to good use while creating a one-of-a-kind shoebox mansion. Give kids lots of options for paper, glue, Popsicle sticks, markers, etc., so they can personalize their own room in the mansion. Your students (and you) will have so much fun seeing it all come together!
Learn more: ArtBar
What are your favorite collaborative art projects to do in the classroom? Come and share your ideas in our WeAreTeachers HELPLINE group  on Facebook.
Plus, get ideas for great auction art projects .
You Might Also Like
30 Unique Ideas for School Auction Art Projects
They're fun for the kids and bring in big bucks for your school. Continue Reading
Copyright © 2023. All rights reserved. 5335 Gate Parkway, Jacksonville, FL 32256
More From Forbes
Leadership tempo: steering teams with the right beat.
Share to Facebook
Share to Twitter
Share to Linkedin
Rhythm is pivotal in leadership, shaping its essence. Like a song's tempo, it steers organizational ... [+] activities, influencing decisions and fostering trust.
Leadership is akin to a masterful dance, meticulously choreographed, guiding teams and organizations through the labyrinth of challenges towards the pinnacle of success. At the heart of this intricate ballet is an unsung hero, often overshadowed by more overt leadership qualities—rhythm. A concept deeply embedded in musical traditions, rhythm plays an equally significant role in leadership, shaping its essence and character.
Much like how a rhythm dictates the tempo and feel of a musical piece, in leadership, it influences the pace, tone, and structure of organizational activities. It's the undercurrent that determines how leaders interact with their teams, make decisions, and foster a culture. Rhythm serves as the invisible hand, ensuring alignment, promoting trust, and establishing consistency. It is the steady beat that infuses predictability and stability, even in the midst of the most tumultuous corporate storms.
Moreover, rhythm in leadership isn't just about maintaining a consistent pace; it's about understanding when to accelerate, when to slow down, and when to pause for reflection. Much like a seasoned musician who knows precisely when to hold a note and when to release it, a skilled leader recognizes the nuances of rhythm, adjusting it to suit the evolving needs of the organization.
In the broader spectrum of leadership qualities, rhythm might not always take center stage. However, its subtle yet profound impact on the symphony of organizational dynamics cannot be understated. As we delve deeper into the world of leadership, it becomes evident that rhythm is not just a metaphorical concept but a tangible force, setting the stage for a harmonious and successful organizational journey. Here's five strategies to help:
1. Self-awareness and Introspection
The foundation of impeccable leadership rhythm is deeply rooted in self-awareness. Leaders must cultivate a practice of introspection, dedicating time to self-reflection. This self-examination helps them grasp their natural tempo, their inherent strengths, and areas that need fine-tuning. Regular pauses for self-assessment allow leaders not only to appreciate their current rhythm but also to understand its impacts on the broader team dynamics.
Best High-Yield Savings Accounts Of September 2023
Best 5% interest savings accounts of september 2023.
Furthermore, this self-awareness aids leaders in recognizing when their rhythm is either too aggressive or too passive for the situation at hand. It facilitates the acknowledgment of moments when recalibration is needed. The essence here is not just self-understanding but using that understanding to mold a leadership rhythm that resonates with the entire organization.
2. Consistent Communication
Rhythm, in many ways, is synonymous with predictability, and nothing ensures this better than consistent communication. Regular check-ins, timely feedback loops, and maintaining an open line for communication fortify trust within teams. By establishing a steady beat for interactions, leaders can create a framework where everyone feels included, valued, and informed.
But it's not just about frequency; the quality of communication is equally paramount. Leaders should ensure their communications are clear, constructive, and forward-thinking. A well-maintained rhythm of communication can preempt misunderstandings, mitigate conflicts, and set the stage for proactive collaborations.
3. Flexibility and Adaptability
A hallmark of effective leadership rhythm is its adaptability. While establishing a consistent tempo provides a sense of stability, leaders should be attuned to the organization's pulse, ready to adjust when circumstances demand. This could mean accelerating decision-making during intense project phases or decelerating to accommodate comprehensive planning and brainstorming sessions.
Embracing flexibility ensures that the leadership rhythm remains relevant. It's about recognizing the ebbs and flows of the business landscape and adjusting the leadership tempo to resonate with those fluctuations. By being malleable, leaders can ensure that their rhythm is always in harmony with the organization's needs, driving optimal outcomes.
4. Seek Feedback and Iterate
Perfection in leadership rhythm is an iterative process, and feedback is its guiding star. Leaders should actively solicit feedback, encouraging an environment where team members can voice their perceptions and feelings about the current rhythm. This feedback loop offers invaluable insights, painting a clear picture of areas that are harmonious and those that might be discordant.
With these insights, leaders can make strategic adjustments to their rhythm. It's about refining, recalibrating, and fine-tuning to achieve a tempo that synchronizes with the team's aspirations and the organization's goals. Feedback-driven iterations ensure that the leadership rhythm remains dynamic, evolving, and always in step with the organization's heartbeat.
5. Engage in Continuous Learning
The leadership realm is in perpetual motion, with new challenges and opportunities continually emerging. To keep their rhythm attuned to these changes, leaders must be perpetual learners. This commitment could translate into attending leadership workshops, engaging with the latest management literature, or drawing insights from industry peers. Continuous learning ensures that the leadership rhythm doesn't grow stale. Instead, it remains fresh, vibrant, and adaptive.
By constantly updating their knowledge and skills, leaders can craft a rhythm that not only addresses contemporary challenges but also anticipates future trends, ensuring the organization is always a step ahead. Crafting the perfect rhythm in leadership is a journey of balance, self-awareness, and adaptability. When these elements converge, leaders can create an organizational symphony that is harmonious, aligned, and poised for success.
Looking ahead
Rhythm, often functioning behind the scenes, is an unsung hero in the realm of leadership. It brings order to chaos, aligns diverse teams, and propels organizations towards their goals. Embracing and harnessing the power of rhythm can transform leadership from a mere role to an art form, where every decision, action, and strategy resonates perfectly, creating a masterpiece of organizational success.
Editorial Standards
Reprints & Permissions
Greta Essig
Manager of special projects and strategic initiatives.
Greta Essig joined the College of Arts & Sciences as manager of strategic initiatives and special projects in June 2022. In this role, she helps Dean Harris advance her vision for the College by driving new initiatives forward and realizing their implementation through collaboration with the dean's executive team and other stakeholders on campus.
Essig helped launch the college's annual "Big Read" and the Dean's Academy Futurists group, and supports all programming related to Rethinking the Academy. She shepherded the development of the College's Guiding Principles and tries to embody those principles in her daily work. Her goals include helping to improve the status quo, generating solutions to short and long-term challenges facing the College, and championing innovation.  
Contact Information