QuestionsAnswered.net
What's Your Question?
How to Create a Strategic Plan
Looking for a way to take your company in a new and profitable direction? It starts with strategic planning. Keep reading to learn what a strategic plan is, why you need it and how you can strategically create one.
What Is a Strategic Plan?
When it comes to business and finance, strategic planning will help you allocate your resources, energy and assets. When implemented, a strategic plan will begin to move your operations in a more profitable direction. The primary goal of the plan is to ensure you and any other stakeholders are on the same page and striving to reach the same goal.
Creating a strategic plan requires a disciplined effort. Once you put the plan into action, it will influence the segment of customers that you target, how you serve those customers and the experience those customers have.
Assess the Current Infrastructure and Operations
The first step in creating a strategic plan is to carefully assess your existing infrastructure and operations. You can do this through a SWOT analysis, which is an analysis of the company's strengths, weaknesses, opportunities and threats. The goal here is to pinpoint the resources that you use to carry out your day-to-day operations, to look at your monthly revenue patterns, to list any company challenges related to the customer experience and, most importantly, to look at your marketing methods and ways to improve the overall customer experience.
Creation of Mission Statement and Objectives
The next step is to create a mission statement. You may already have one, but it's important to note your mission at the top of the strategic plan document you create. This ensures everyone is focused on the same goal. Your mission statement should cover why you started the company and what you intend to accomplish through the products and services that you offer.
In addition to the mission statement, make sure to outline both short- and long-term objectives. List the objectives according to their priority and designate certain managers or employees to be responsible for each one. Also, jot down the resources that will be used to achieve each objective.
Measure Performance
Now that you know what you're trying to achieve and who is responsible for each goal, it's time to deploy the plan and measure its progress. A weekly meeting is extremely important for all managers and stakeholders provide feedback. Your goal is to determine if the company is headed in the right direction. If not, you'll need to revise the strategic plan accordingly.
Strategic Plans Are Ongoing
Once your strategic plan helps you achieve several objectives, it's smart to regroup and set new objectives. As your company grows, you can set new goals to ensure the company keeps moving forward. You can share the success of your strategic plan with potential investors as a way to tap into new capital funding.
MORE FROM QUESTIONSANSWERED.NET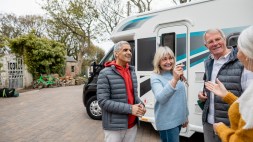 How to Create a GIS Strategic Plan
In 2017, I was hired at the City of Cayce, South Carolina, to provide professional GIS support to the utilities department. At the time, Cayce—which has a population of about 14,000 people—had very little in the way of mature geotechnical capabilities. From virtually my first day on the job, I made it my mission to build a fundamental GIS architecture not just for utilities but also for the entire city. Along the way, I found that strategic planning was critical.
For some context: When I embarked on this journey, strategic planning as a management methodology was not something I had ever really focused on. I understood that I needed to do some manner of planning, but my methods were ad hoc. It wasn't until I started putting together regular, year-end reports that I discovered how important it was to create a strategic plan.
About two years after I started working at Cayce, I realized that to advance our geospatial capabilities, I would need to justify additional expenditures and investments in GIS resources. My initial approach to this was to create a series of annual return on investment (ROI) reports. At the end of each year, I would present to management what I had accomplished, how much value and cost savings my activities had generated, and how much the city had paid for all this. To be prudent, I made limited requests for additional resources. I found, however, that my managers often didn't understand why I needed the items I was requesting, nor did they comprehend how it would benefit them going forward.
To better explain all this to the city's leadership, I developed a reporting system that I began presenting to my managers each year. It is composed of the following three elements:
GIS presentations: By putting together periodic presentations to showcase the city's GIS work, I have been able to educate stakeholders on the benefits that these activities are providing to Cayce. This also allows me to inform people about new technology and advances in GIS.
An ROI analysis: The ROI analysis that I put together at the end of every year gives my direct managers quantitative evidence of what they've gained from GIS versus what it has cost. This not only justifies the city's geospatial activities, but it also provides rationale for additional funding and resources.
A strategic plan: By conducting an annual review of Cayce's GIS strategic plan with my managers, I can show them how their investments in geospatial technology will be spent. This also gives them the opportunity to weigh in on the process.
Taken together, these three elements have been incredibly effective at the City of Cayce. In five years, we have gone from having one to two GIS users at the city and paying just a few hundred dollars annually for geospatial technology to having dozens of users across the organization and spending more than $100,000 per year on GIS-related activities.
Strategic planning was the last element I incorporated into this system. It has proven critical. Using our strategic plan, I have been able to construct a project-to-project workflow over the past few years. Each time we complete one of our planned projects, it gets added to the annual reports we prepare and becomes an immediately recognizable example of how GIS enhances operations at the city.
Our strategic plans are remarkably simple. I wonder if this is something that many people don't realize—that a strategic plan doesn't have to be an extensive, flashy product that takes a lot of time and effort to develop. Cayce's GIS strategic plan boils down to a single page of bulleted text that describes what we would like to do. The plan is easy to read, comprehend, and update.
When I created our first strategic plan, I simply brainstormed a list of endeavors I wanted the city to pursue—some in the immediate term, some in the near future, and others further down the road. I then refined these ideas, concepts, and projects into a list of bullet points organized by priority. From there, I thought about the level of effort and resources each undertaking would require and sorted the items into what I felt could be accomplished over the course of a single year. After creating a series of lists going out five years, the leftover endeavors fell to the bottom of the page as wish list projects. I then wrote up detailed descriptions of each bullet point. The resultant documents became the city's first GIS strategic plan.
For Cayce's purposes, I have tended to focus near-term goals on less sophisticated and more fundamental projects, such as building out the city's GIS infrastructure and managing geospatial inventory. I leave more advanced and exploratory projects—such as conducting major spatial analyses, expanding into new departments and fields, and advancing geospatial technology—for the longer term.
Something else that has been very useful is recognizing that iteration is important. I review and update our GIS strategic plan every year. I don't regard any project as set in stone. While the plan is a good guidepost for me to understand how to develop and enhance Cayce's GIS capabilities, I also want it to be flexible enough to take into account software and technological changes, system discoveries, and new developments within the city.
Taking the time to produce a GIS strategic plan provides great benefits to any organization. At Cayce, our strategic plan has become an effective road map for advancing the city's geospatial architecture, technology, and undertakings. While we change and update it frequently, it still provides useful guidance. This plan has instilled confidence in my managers that I am moving in the right direction. When combined with giving periodic presentations about the work we do and the ROI analyses we put together at the end of each year, our strategic plan has become a very effective way to gain support for GIS at the city and garner recognition for what we do with the technology.
I would go so far as to say that putting together a GIS strategic plan is necessary for all mature enterprises. This ensures that the GIS they use can not only meet the challenges within their own organizations, but that it can also stand up to the demands that often crop up in this rapidly changing, technological field.
About the author
Robert Hawks
Robert Hawks is the GIS manager for the City of Cayce, South Carolina. He has a master's degree in geographic information science from Kent State University and a bachelor's degree in human geography from the University of South Carolina.
Related Content:
thought leader
managing gis
city government
gis strategy
strategic planning
Next Article
An Important Meeting of the Minds
Read the next article in this issue
Get the PDF
ArcNews Summer 2022
Read this issue
View the PDF
Subscribe to ArcNews
About ArcNews
Past issues
Submit an article
Fill out this form to subscribe to ArcNews, a quarterly print magazine for GIS users of all levels to find out about new ways to employ GIS and what's new with ArcGIS technology. It is mailed to subscribers within the United States.
What is a GIS Strategic Plan and Template
It allows me to research the latest technologies, review what we've done for other clients and then weave that into an optimized, tailored solution for the new client.  That kind of thinking forms the foundation for everything else we do.
What is a GIS Strategic Plan? 
Strategic Plans provide GIS Managers and their colleagues with a document that defines the technical and business objectives of a GIS Program. This provides a guidepost by which to assess whether individual tactical initiatives are consistent with the overall strategy of what the organization is trying to accomplish with geospatial technology.  A good  GIS strategic plan tells a story .
GIS Strategic Plan Template
While no one template fits every case, a  typical process for developing a GIS Strategic Plan at Farallon includes:
Identify the business problem being solved
Identify the target users
Identify necessary/desired integration with other systems
Identify short- and long-term criteria for success
Develop a business case
Define scope of work
Recommend optimal implementation technologies and tactics
Develop a project management plan
Develop  schedules and staffing
Develop a quality assurance plan
Develop a communication plan
Develop a risk management plan
Many GIS Managers may have an innate sense for much of this and do a good job at directing their staff accordingly. However, most GIS Managers also tend to have significant day-to-day operational responsibilities that prevent them from taking a month away to research, analyze, and reflect on business objectives, technology, data, and workflow and then document that thinking in an easily digestible GIS Strategic Plan.
That's where I and my Farallon teammates come in. We are technical geeks at heart who also have an  understanding of and appreciation for the business processes that rely on application of GIS.  We thrive on determining the optimal and the most forward-looking technologies and workflows for the job. Basically we like to solve problems, reduce confusion, tell a story and build the roadmap that an organization can use to lead their GIS efforts into the future.  That is why, to me,  a GIS strategic planning is so fulfilling.
Related articles
capabilities
Arches Platform
Arches Collector
Arches/ArcGIS Plugin
Full suite of Esri Enterprise GIS
Python – particularly using the django framework
Elastic Search
Javascript (Node js, Vue, D3)
Sophisticated spatial sql
Mapbox toolset, including Mapbox G
Mobile – Android and iOS  – development
RDBMS: Postgres, Oracle, Sql Server Nosql Databases: Mongo, Couch
Amazon Web Services
Asset Management
Enterprise Addressing
Geodatabase Design
GIS IT Integration
GIS Needs Assessment
GPS Field Data Collection
Network GIS
Notification
Open Standards
Pavement Management
Property Review
Spatial Data Processing
Strategic Planning & Training
Transportation & Linear Networks
Utility System Data Modeling
Web Applications
We're Here to help
580 California St., 16th Floor San Francisco, CA 94104
(415) 227-1140
Submit an Abstract
Announcements
Strategic Plan
Board Nomination Form
2022 Map Contest Winners
2023 Scholarship Winners
2022 Scholarship Winners
Membership Benefits
Members Dashboard
Strategic planning is an activity used to set priorities and focus energy and resources for an organization. The effort produces fundamental decisions and actions that shape and guide what an organization is, who it serves, what it does, and why it does it, with a focus on the future. Effective strategic planning articulates not only where an organization is going and the actions needed to make progress, but also how it will know if it is successful. The result of the effort is a strategic plan used to communicate the organizations goals, the actions needed to achieve those goals and all of the other critical elements developed during the planning exercise.
The GIS Colorado Board developed a strategic plan in 2021 to document the vision, mission, and goals of the organization. The Plan also includes key objectives to accomplish the goals. Each year the GIS Colorado Board reviews the Plan and develops concrete actions that moves GIS Colorado toward our goals and objectives.
Vision
Your Geospatial Connection
GIS Colorado provides a collaborative environment to communicate and educate in the support and exchange of geospatial information, resources, and technology.
Educate the geospatial community to promote the integration and application of geospatial knowledge
Communicate
Increase visibility, exposure, and broaden awareness of GIS Colorado and the geospatial community through proactive and strategic communication
Engage and Inspire
Engage and inspire a vibrant geospatial community through the exchange of ideas, networking, and outreach
Thank you to our Sponsors
Thank you for supporting the Colorado GIS community.

Esri Platinum Sponsor

Colorado Governor's Office of Information Technology Platinum Sponsor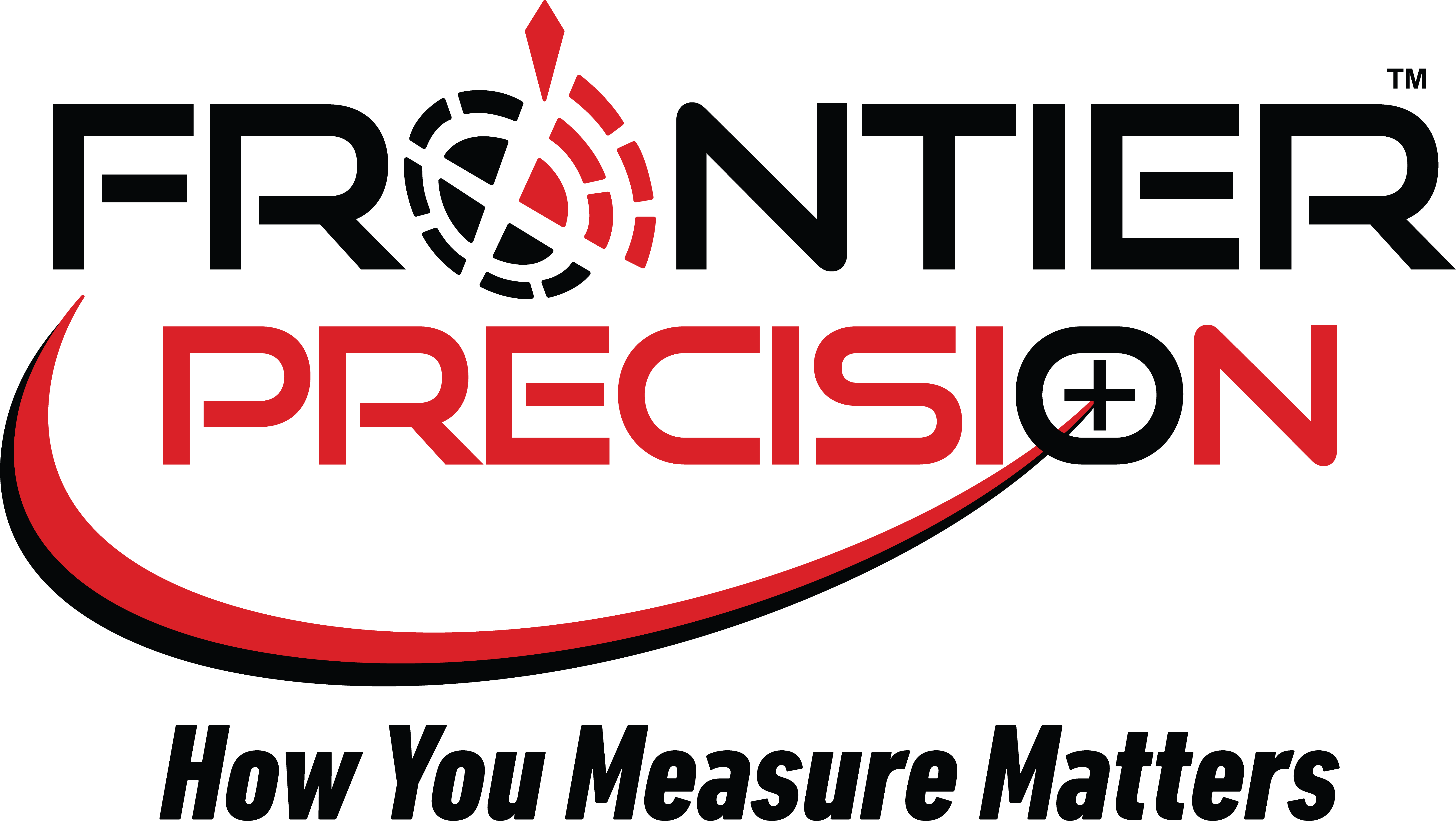 Frontier Precision Platinum Sponsor

AECOM Silver Sponsor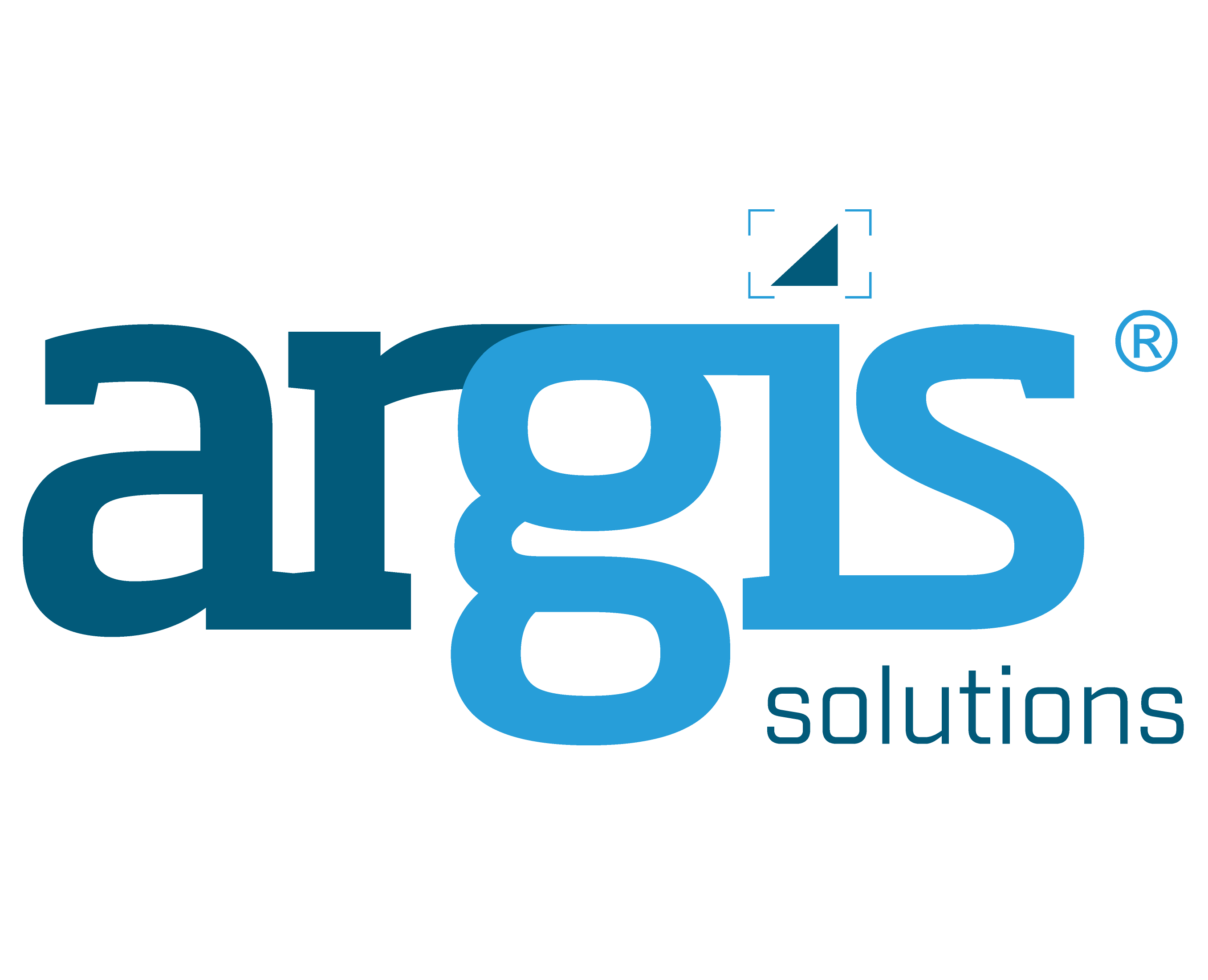 Argis Solutions, Inc. Silver Sponsor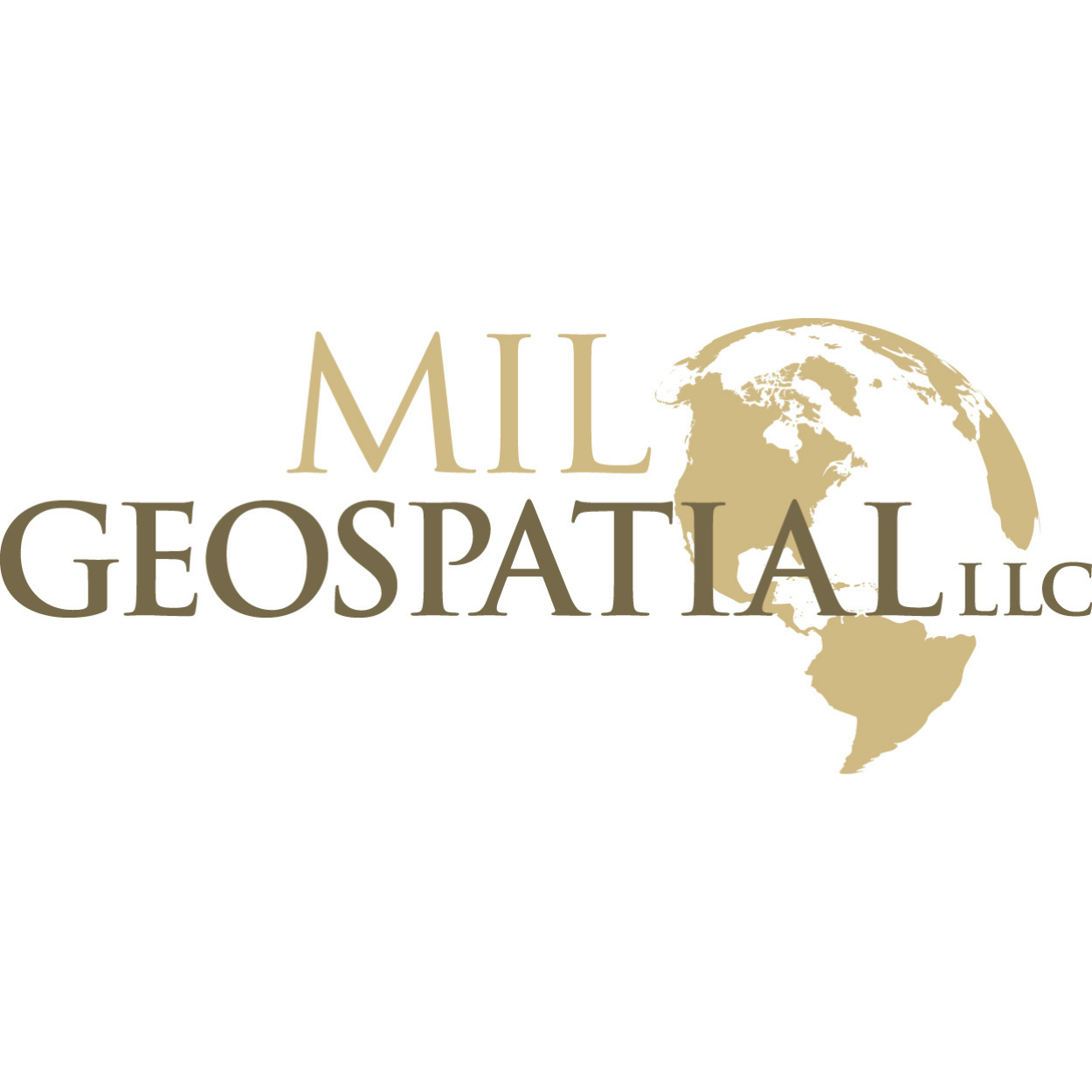 MIL Geospatial, LLC Silver Sponsor

Digital Data Services, Inc. Bronze Sponsor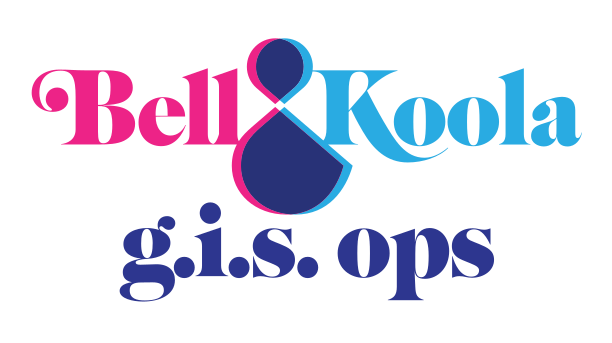 Bell&Koola GIS Ops Bronze Sponsor
Follow GISCO:
AI & Machine Learning
Business Intelligence
City Planning
Cloud Computing
Environment
Geospatial Analysis
Geospatial Data
Local, State & Federal Government
Location Intelligence
Open Source
Professional Development
Remote Sensing
UAV & Drones
Your Guide to GIS Strategic Planning
Sharing is caring.
If you watched the ROK Technologies' presentation, " How to Design your GIS for Today and Beyond ," and the question you're asking now is, "How do we create a GIS strategic plan that can serve as a living document for our GIS program as we navigate these types of transitions?" this article will help.
Obviously, for any document to be living it must be in constant use, but all too often, strategic planning is seen as a one-time event, or at best, an annual one. In the fast-changing world of technology, a more realistic approach is to see strategic planning as an ongoing process, one in which you evaluate your progress toward strategic goals weekly and monthly, and adjust your strategic plan every 3-6 months as new technologies and information emerges.
With that in mind, let's get to the nitty gritty of developing your strategic plan. Many step-by-step templates suggest starting with an in-depth assessment of where you are today: what technologies you are using, and how well are they being used, by whom, for what, etc. However, starting where you are makes it far too easy to limit your idea of where you can be in the future. Instead, consider starting from the biggest vision you can identify for your organization, and ask what that will require of your GIS. At this point, don't worry about cost, staff capability, equipment, time, etc. This is about defining an ideal situation.
For a GIS team in support of a larger organization, it's critical to begin with the organization's strategic plan. Where is the organization planning to be in five years? In three? In one? In an ideal world, what would your role – the role of GIS – be in that 5-year distant organization? What challenges are expected over those years? What obstacles are foreseen? What industry trends will your company be preparing to face, and how can GIS help navigate those waters?
Think about trends . Delve deeply into the trends being predicted for geospatial technologies. It's clear you will need to move from desktop infrastructure to cloud-based GIS to accommodate remote offices and work-from-home employees, but what else lies on the horizon? Resources like " Future Trends in geospatial information management: the five to ten year vision, THIRD EDITION " created for review by the United Nations Committee of Experts on Global Geospatial Information Management, are invaluable.
Also, be on the lookout for articles in industry magazines , like Geospatial Net's " Four Major Trends in the GIS Market by 2024 " and watch for information from product developers as well. (If you missed the livestream webinar, " Current Trends in Cloud-based GIS ," you can watch it on demand now.)
Read everything you can find on trends that may impact how you will play a role in supporting your organization's vision .
Now interview everyone - the C level executives down to the lowest level of staff that interact with GIS. Find out how they expect their roles to change over the next one to five years. What role do they expect you to play in their success and that of the organization? Are they satisfied with the support you provide now? One of the best tips I've seen is to ask non-GIS staff what frustrates them most about their interactions with your current GIS products, services and staff to avoid those issues in the future.
Be prepared to be uncomfortable with the answers you get! You may discover that many people, even executives, don't actually understand the way GIS supports the organization's mission – at present or in the future. Consider these opportunities to educate departments about the many ways your team can help them achieve their current and future goals. Add an ongoing education or outreach element into your strategic plan.
Interview industry experts outside of your organization too; this is a terrific opportunity to reconnect with the people you've met at conferences or through LinkedIn over the years! Discuss future trends with GIS experts in other fields and see how they might impact yours.
At this point, construct an imaginary ideal future state for your GIS department and staff that aligns with the role you expect to have when the organization achieves its vision. Yes, you'll be making leaps into the unknown, but at this point, that's ok. You will use your review and realignment process to ground your strategic plan into present-day reality.
Now, you need to move from the ideal Big Picture to the reality of the details.
In order to get to that ideal state, what equipment would your team have to have? What skills would they have to possess? How many people would you likely need? What will your GIS need in order to handle the challenges that may arise?
Begin assessing where you stand now in relationship to these future requirements. You may immediately identify training needs, or realize that your new hires need different qualifications than ones you have hired for in the past.
If you expect emerging technology to revolutionize how something is done, make room in the plan for consistently assessing and testing new products and put a budget on it to make it real. Plan for employees to invest time in continuing education and training and add that to your plan.
As you get closer to the present day, become increasingly specific. If it is clear that the organization needs to have a cloud-based GIS system to accommodate growth plans and new locations, for example, plan to achieve that in that next year or two and map out the specific steps, budget and products you'll evaluate for the transition.
Your strategic plan must have actionable steps, clearly defined, with deadlines and responsible parties for each step that need to occur within the next year. Then, as part of the regular review process you defined in the plan, evaluate progress and create new action items for the next set of goals as they approach.
I suggest spending time googling GIS strategic plans for industries similar to your own and using these a as templates. For example, this is a good one from Oregon's Department of Transportation: https://www.oregon.gov/odot/Data/Documents/ODOT_GIS_Business_Plan.pdf .
And, if you haven't already, I highly recommend reading the URISA GIS Management Handbook . "It provides practical information on the development, implementation, and operation of GIS programs and projects—for a full range of public sector, not-for-profit, and private sector organizations and companies."
Reposted from The DirectionsMag Geospatial Community Blog, an extension of Directions Magazine . Visit us for daily geospatial news, exclusive articles, geospatial webinars, and podcasts. If you are interested in contributing, please email [email protected] .
https://www.linkedin.com/pulse/your-guide-gis-strategic-planning-rebeckah-flowers/
Geospatial Newsletters
Keep up to date with the latest geospatial trends!
From Our Homepage
Explore topics, thank you we'll email you to verify your address..
In order to complete the subscription process, simply check your inbox and click on the link in the email we have just sent you. If it is not there, please check your junk mail folder.
It looks like you're already subscribed.
If you still experience difficulties subscribing to our newsletters, please contact us at [email protected]